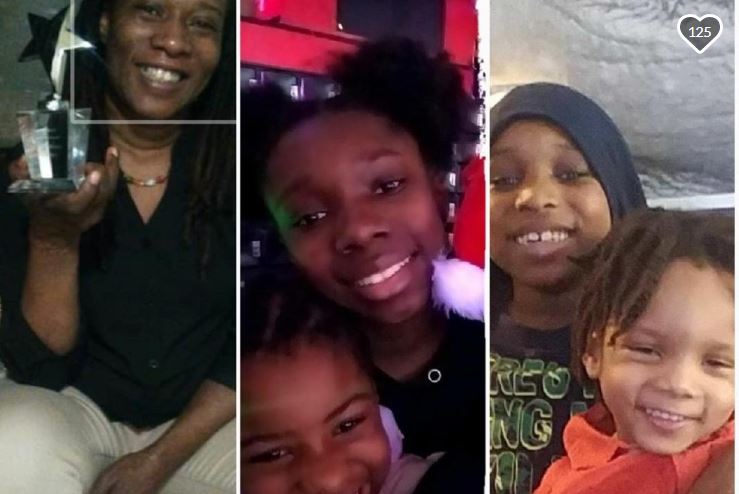 The sister of a woman who perished in an early morning fire that destroyed sections of a Harlem NYCHA apartment building on May 8 has launched a GoFundMe campaign.
Kendra Pollidore-Mulzac launched the campaign late yesterday evening to help cover the funeral expenses for her sister, Andrea Pollidore, and her four small children who died in the fire.
Reports are that at about 1:40 a.m. on Wednesday morning, emergency responders were called to a fire at the Frederick Samuel Houses in Harlem on Adam Clayton Powell Jr. Blvd.
After the blaze was extinguished, responding officers found six people, including four children, unconscious and unresponsive.
The deceased were later identified as members of the Pollidore family.
According to Pollidore-Mulzac, Wednesday's events still feel "unreal" to her. She noted that she, along with other family members are in still in shock.
"As you can imagine, this is very shocking and heartbreaking.  They meant the world to us. This still seems so unreal that they are gone," read Pollidore-Mulzac's post on the popular crowdfunding website.
Pollidore went on to share that her older sister, Andrea, who was affectionately called 'Drea' or 'Nadine', was an amazing cook, who brought smiles to the faces of many with her exceptional culinary skills.
Pollidore spoke about her nieces and nephews, who were also lost in the fire.  "[They] lit up any room with their smiles, energy, bright and bold personalities and overload of hugs and kisses once they saw you".
"They were known and loved by many in the community where they lived and went to school," she added.
The campaign which seeks to raise $50,000 in donations had raised just shy of $10,000 when checked just before 3 p.m. on Thursday, May 8.