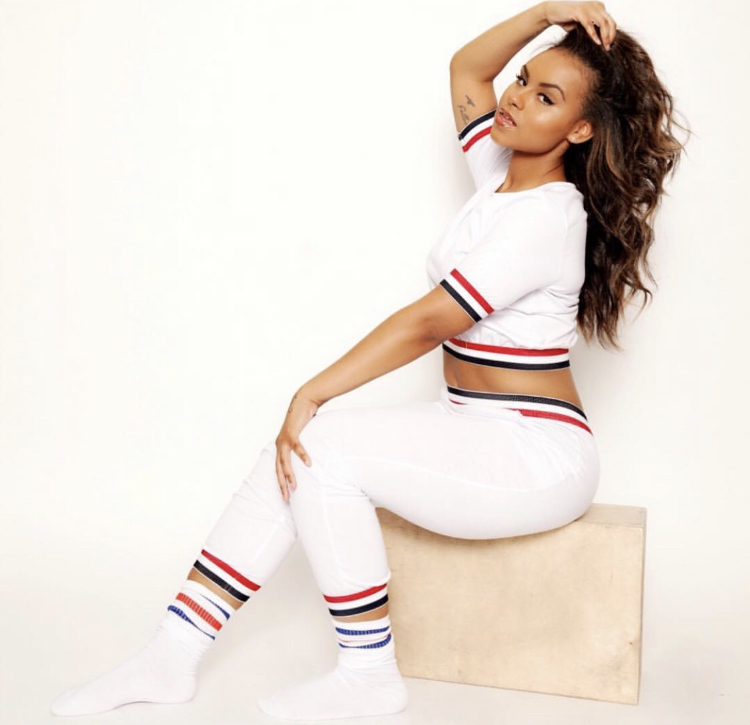 Originally from Lubbock, Texas, Natalie Nichole discovered her multitalented abilities at a young age and would eventually move to Los Angeles to begin her career with the ESI Network. There she embraced the challenge of becoming a singer, songwriter, actress and dancer. Since winning the Nick Cannon #SignMeToNCredible Challenge, Nichole's career blossomed as a full-time artist and she ultimately signed a deal with NCredible Records.
What inspired you to want to make music?
The thing that inspired me to want to make music was when I was in my third-grade talent show. I performed "I'm Going Down" by Rolls Royce, remade by Mary J. Blige, and the crowd went wild. I then noticed I could touch people with my voice.
Who are some of your biggest influences?
I feel like I'm influenced by many things. Artist-wise, I'm heavily influenced by ‪Al Green‬, ‪Patti Labelle‬, ‪Whitney Houston‬, Brian McKnight, ‪Mariah Carey‬, even rock singers like ‪Linkin Park‬, ‪Paramore‬, ‪Panic at The Disco‬, etcetera.
Are there any current projects you are working on?
At this very moment, I'm working on tons of singles, as well as a mixtape [release] titled Nostalgia. In between singles and Nostalgia, my first EP that I recorded as ‪Nick Cannon‬'s artist titled Overdue is supposed to [be] released soon as well. There is so much I am about to kick off that I've been working on relentlessly. I'm extremely excited. I just finished a mini tour in Philly, D.C., Texas and Miami. Everything keeps getting better!
Who have you collaborated with in the industry?
I've collaborated with ‪Nick Cannon‬, songwriter Dialo, who has written for ‪Chris Brown‬, YVNG SWAG and Justina Valentine. I have been a part of Nick Cannon's projects "Calling All Models (The Prequel)" and the "F— Him Trilogy" that released in early 2018. I think it's important to be able to network and collaborate in any way you can.
If you could give anybody on the come up advice, what would you tell them?
If I could give anyone on the come up advice, it would be to do all you can, find someone who believes in you and never give up. In this industry, you face a lot of people that claim they'll help you, but they'll put you on ice. Step out of the box and do you. Make the most of any opportunity that comes your way and never take for granted the people that truly are on your side. Lastly, don't compromise your character, but play the game.
Where can people find you on social media?
IG: Find me at https://www.instagram.com/natalie_moments/
Website: www.NatalieNichole.com
Twitter/Snap: https://twitter.com/Ms_N27
Facebook: www.facebook.com/MsNatalieNichole
Nichole's first single titled "Simple" from her upcoming EP is available on all platforms.
Take a listen to her new single below. https://soundcloud.com/natalienichole/simple-explicit-natalie-nichole.