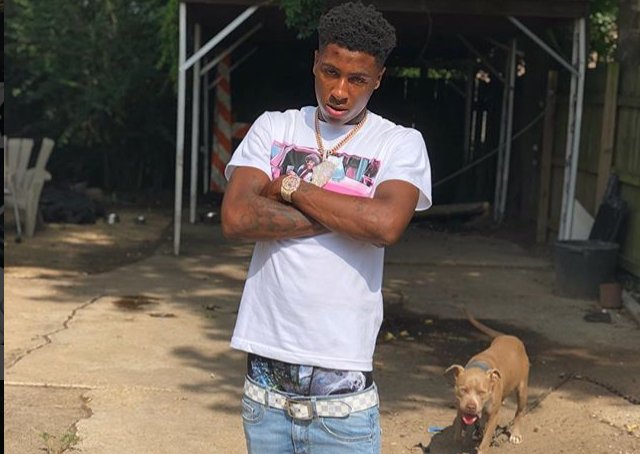 The entourage of teenage rapper NBA YoungBoy was fired upon multiple times in metro Miami on Sunday. The fracas ended with several casualties, including one death.
YoungBoy, 19, who was born Kentrell DeSean Gaulden, was in town to perform at the popular Rolling Loud Festival. Armed assailants at the Trump International Beach Resort in Sunny Isles Beach, Florida, reportedly opened fire on YoungBoy's crew while they were across the street at a car rental shop, according to the Daily Mail, and YoungBoy's crew returned fire.
The newspaper reported that the exchange of seven to eight rounds of gunfire at about 1:30 p.m. Sunday, May 12, 2019, was the result of some yet-to-be-determined argument that erupted between two camps.
https://twitter.com/RSpotlights/status/1127665833952464898?ref_src=twsrc%5Etfw%7Ctwcamp%5Etweetembed%7Ctwterm%5E1127665833952464898&ref_url=https%3A%2F%2Fwww.tmz.com%2F2019%2F05%2F12%2Fnba-youngboy-cew-shot-at-miami-trump-beach-resort%2F
According to Local10.com, the man who was killed in the melee has been identified as 43-year-old Hertz employee Muhammed Jrati. He was simply caught in the crossfire of bullets, a friend told the station.
An unidentified woman, who witnesses say was the 19-year-old girlfriend of Youngboy, was rushed to a local hospital with undisclosed injuries. A 5-year-old child was also reportedly grazed by a bullet but the injury was considered extremely minor.
Police told the station that they are now looking for three suspects, who were armed with AK-47s and handguns, who raced from the scene in a GMC Yukon with Florida tag BNE 3360.