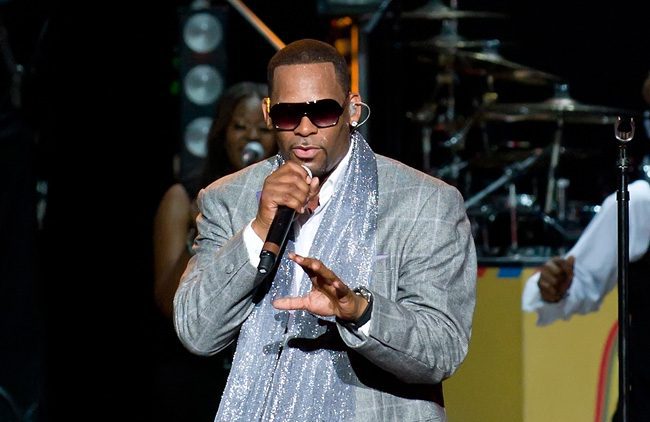 In the latest negative news to beset beleaguered singer R. Kelly, his daughter has accused her father of failing to pay for her tuition.
The "Bump N Grind" singer is already facing a number of criminal sexual assault charges as well as a fight to lower child support payments in court.
Kelly's team has countered the daughter's claim that he's been a deadbeat dad in this area, saying there are no tuition bills to pay because Buku Abi is not enrolled in college.
According to his child support agreement that was obtained by TMZ, Kelly is supposed to pay for the education of daughter Joann Lee, who changed her name to Buku Abi, until she is 23 years old. Sources close to the situation told TMZ that the daughter was enrolled in an art school in California last fall. But she was denied entry when she tried to enroll the following semester because of an unpaid bill. Kelly also reportedly stopped paying on her apartment, forcing Abi to move out.
Kelly's spokesperson spoke directly to TMZ to refute the claims. Darrell Johnson, Kelly's crisis manager, said his responsibility to pay for his daughter's education is predicated on receiving receipts that she is in school. And when Kelly stopped receiving them, he stopped sending money.
The daughter is reportedly anxious to get back into college and will be looking for her father to fork over the money to pay for future tuition.