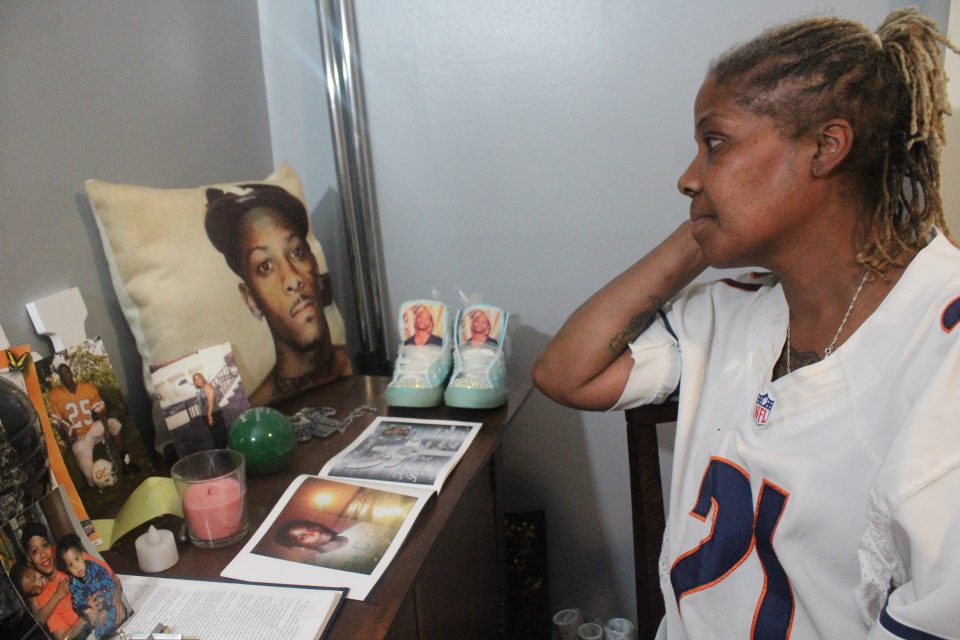 Donna Hall smiles when she thinks of how much her 6 year-old granddaughter Serenity looks like her son Dantrell. Dantrell Fields-Hall was killed on Jan. 18, 2013, inside a Popeyes Louisiana Kitchen restaurant in Chicago. Donna Hall recounts the day of her son's murder as if it just happened yesterday. She speaks every detail with clarity. Her voice quivers as she recounts the day he went out with his grandfather to the casino. Fields-Hall was a winner at the casino that night. He decided to go out after returning from the casino and became another victim of the violent streets in Chicago. Her pain in lives in every word she speaks.
"OK God, I know you said you would lend me a child for a while and [I] just know your will and your plan. I keep saying that in my mind. God has a bigger plan for him. He has work to do. She continues, "I miss him. He's here. I know he's here. I just miss his face. It's hard but I just thank God for the 21 years he was with me," she said.
Hall wrote a letter to her son and shared her thoughts with him.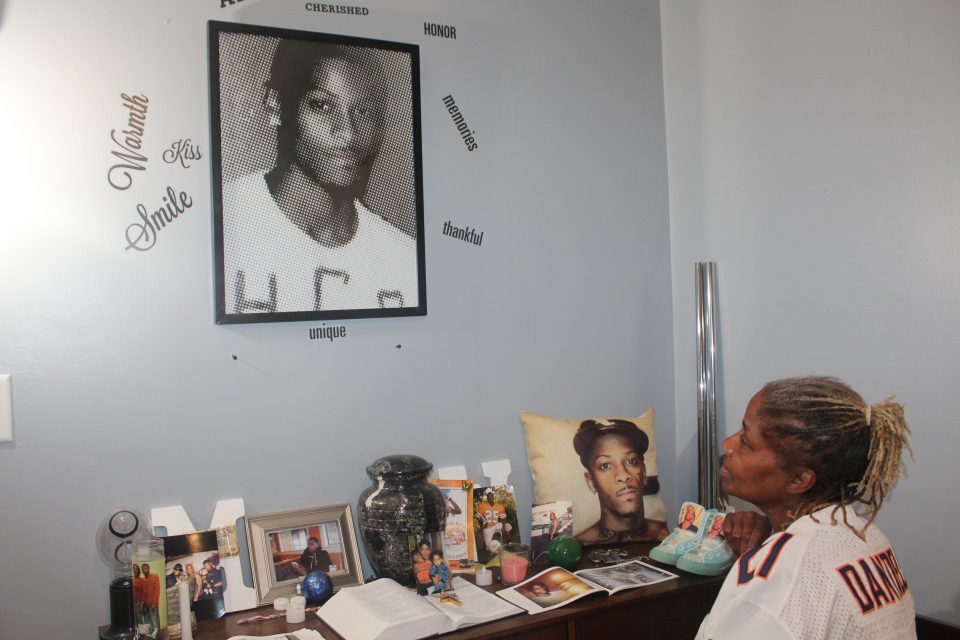 Dear Dantrell,
As I sit here and think of you every second of the day, I wonder how and what your life would be like today , what type of daddy would you be, then it hits me you would be over protective just as you where with your mom and brother. Dantrell I miss you so much. I can hear you say "Mom, I'm good what's up?" I would say "Nothing just calling to say I love you." Your would always say "Oh I love you too. You got some money?" I would say "OK, bye Dantrell."  Then you would say "Naw, for real I need $100 until later." I would always give it to you reminding you that I wasn't playing and I wanted my money back. I wish you could call me and ask that question again. Now understand why you had to leave me. God has a bigger assignment for you. I know you're doing what you were called to do. I quit questioning God. Please know that your daughter is being loved; she looks so much like you. She has a big personality and she is very smart in school. I know you would be so proud of her. Son, continue to watch over us until we meet again I love you and I thank God for the 21 yrs he lent you to me.
Your Mom
Donna Hall