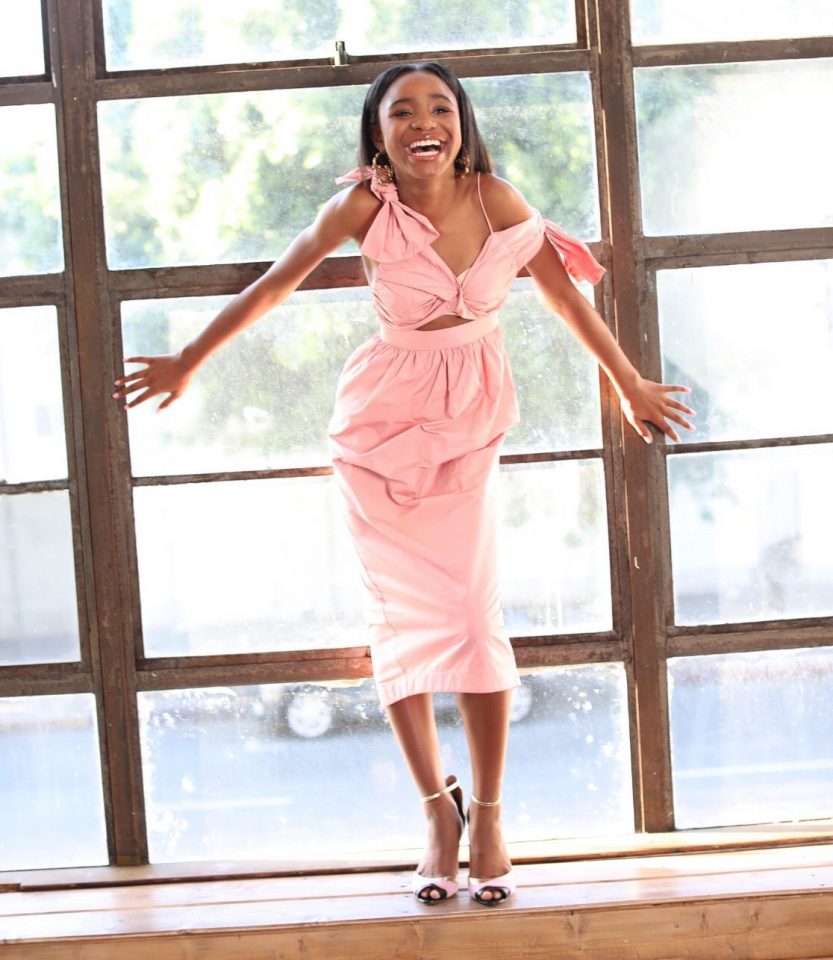 Rolling out's Romeo International recently sat down with actress Saniyya Sidney to talk about her role in the film Fast Color and what it's like being a young actress.
How exciting was it working on Fast Color?  
Very exciting … I loved that I was getting the opportunity to work with such special actors in Lorraine [Toussaint], and Gugu [Mbatha-Raw].  And to be led by the director Julia [Hart] made it even better.
How was it working alongside Gugu and Lorraine?  
They made it a challenge every day in the best way. You always had to come with your "A" game. That's what I learned from Lorraine, always be ready to show your best performance. Gugu always reminded me to think about how I can inspire someone with my performance.  I will always cherish the time we got to spend and work together and look forward to working with both of them again.
In the movie, there was a particular line that stood out. "If something is broken, it stays broken." Can you explain what that quote means to you?  
I believe that it means that once something is broken inside of you or in life, it can't be put back together again. I believe that Ruth, Gugu's character, believes this, that's why she gave my character up to Bo, Lorraine's character, in the story. But on her journey back, she comes to realize, with help from the people that she loves, she can actually put something that is broken back together and also to control her powers. It's a story of journey and redemption.
For those considering entering this career, what advice can you give?  
Find an acting studio to learn in. Be consistent and work very hard at growing every time you go to class. Be patient and humble, success does not happen overnight and you will hear a hundred "no's" before you get one "yes."  Be prepared for that "yes."
How do you stay on the cutting edge of your craft?  
Staying in class and growing in my craft. It is important that I learn as much as I can and continue to improve by attending my acting studio to keep sharp. And being surrounded by a strong group that has the same goals you do in this industry, I believe, is very important.
Who do you look up to and why?  
Viola Davis and Kerry Washington. Both have inspired me to want to do what I am doing now. It is important to portray the best image you can for yourself to help inspire others to strive to be the best that they can be in this industry. You don't have to be a certain color to do something extraordinary, you just have to be the best actress in the room.
What are your affirmations for success?
I wake up every day and look into the mirror and tell myself, "I am a star" and "I am beautiful," and I don't allow anyone to make me feel any other way.