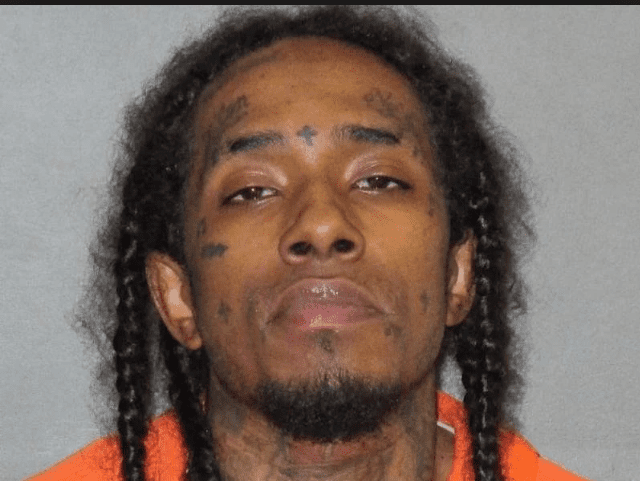 Former Cash Money-Young Money rapper Flow will never taste freedom again.
The New Orleans-based rapper Flow, who was on Lil Wayne's Young Money record label, was sentenced to life in prison without the possibility of parole. Flow was convicted for the double-murder of Kendrick Bishop, 22 and his brother Kendred, 18, in New Orleans in 2015, reports NOLA.com and Complex magazine.
Born Widner Degruy in New Orleans, Flow was also given 30 years for conspiracy to commit murder. Degruy also received 40 years for obstruction of justice and another 30 years for conspiracy to obstruct justice. The sentences are to be served concurrently, the publications stated.
Rapper Widner 'Flow' Degruy sentenced to life in prison for double murder https://t.co/JIgMVjbzHO

— NOLA.com (@NOLAnews) May 14, 2019
Complex magazine reported that Degruy murdered the Bishop brothers on May 25, 2015, because he believed they had stolen $8K and guns from his girlfriend's car. Their bodies were eventually discovered in the back of their black Kia car with gunshot wounds.
At first, Degruy and a man named Jonathan Evans attempted to turn state's evidence against each other. Degruy reportedly tried to place the blame on Evans and his now deceased cousin. But Evans struck a plea deal and testified against Flow. Evans is now serving 20 years in prison for his part in the murders.
Even more damning was the fact that a cell phone belonging to Degruy was found near the crime scene, immediately elevating Degruy as the prime suspect in the double murders, according to NOLA.com. 
The mother of the murder victims, Sherry Strauss, said she no longer hates Degruy.
"In the beginning, I hated you," said Strauss, according to NOLA.com. "I considered you a monster. Today, I no longer hate you. I feel sorry for you.
"Maybe your parents didn't love you enough like you wanted, but our boys were well-loved, and you knew it."