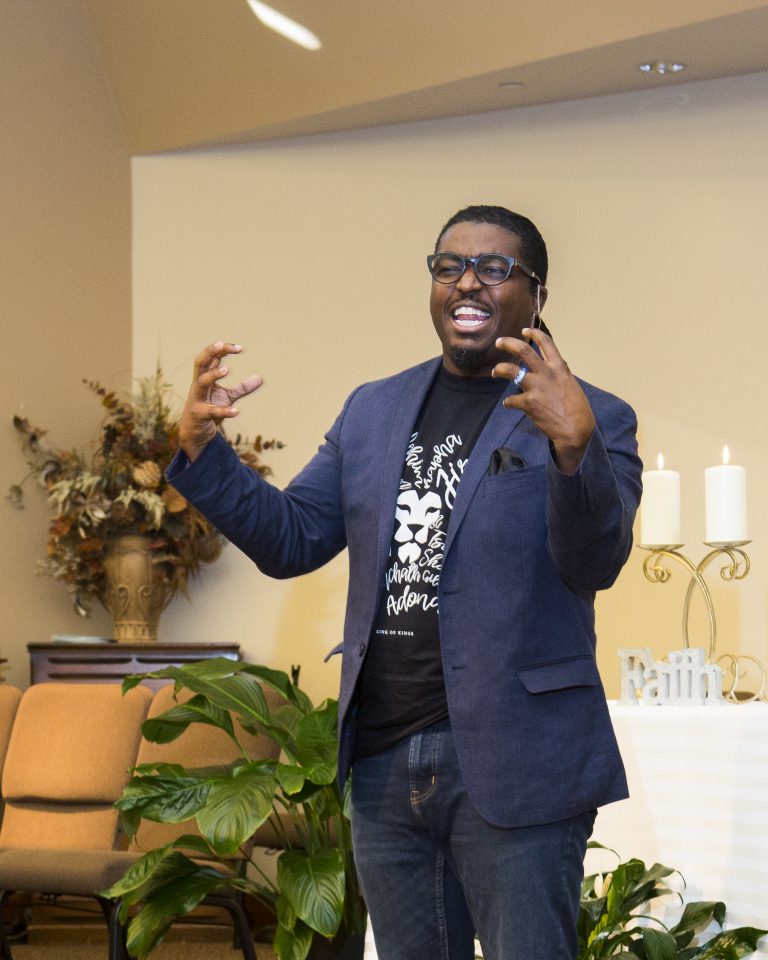 Dr. Ron Bell is currently the lead pastor of Camphor Memorial UMC, in Saint Paul, Minnesota. He is married to Dr. Eboni M. Bell and they have two sons: Ronald Bell III and David G. Bell.
Bell has had many leadership roles, including founding The Arise Church, a new church in Wilmington, Delaware. Today, Bell continues to consult with churches, universities and conferences to grow effective ministries. His area of specialty is in the engagement of millennials and creating practical growth strategies for urban church planting. Bell has authored and co-authored several books and journal articles around that subject matter and has also released an album titled The Unplugged Project.
When did you know that God was calling you to be a messenger of the gospel?
While working in prison, I felt the power of God to sit beside a young man who was fighting guards. I offered him water and just sat still. He calmed, drank the bottle and I knew instantly that I'd be offering life-giving water to people in need, the rest of my life.
What three successful habits are a part of your daily routine that help you maintain your success, sanity and peace of mind?
Every day I eat something green, drink water and get my heart rate up. I also listen to copious amounts of podcasts and lectures on a range of topics from astrophysics to second century African Christianity. Lastly, if the sun is outside, I'm outside with my family. That's my rule.
As a pastor, what is your greatest or proudest achievement?
I had an opportunity some time ago to share at a leadership gathering of mainly Black male, "old-school" pastors about the value I've experienced having a therapist. Helping to destigmatize trauma, while helping these Black Christian leaders seek out the help they needed, was life-changing.
Who is your favorite gospel artist?
Bishop Marvin Winans. One of the realities of pastoral leadership is that at all times you are tasked to shepherd the flock. I see in his ministry a man dedicated to shepherding others toward a loving God. Regardless if he is singing, preaching or leading, you can see it.
How important is it to have a personal relationship with God?
Because we were made in the image of God, it is impossible to fully know ourselves without first having a relationship with God. In fact, the more we seek God, the more we get clarity on our purpose. It is very important to have a relationship with God.
Why is it important for people to attend Bible study and Sunday school?
I'm a kinesthetic learner. I have to work with the material, both mentally and physically in order to really grasp concepts. Bible study and Sunday school offer that kind of opportunity. They provide an opportunity to move from just listening to sermons to now working in groups to challenge text.