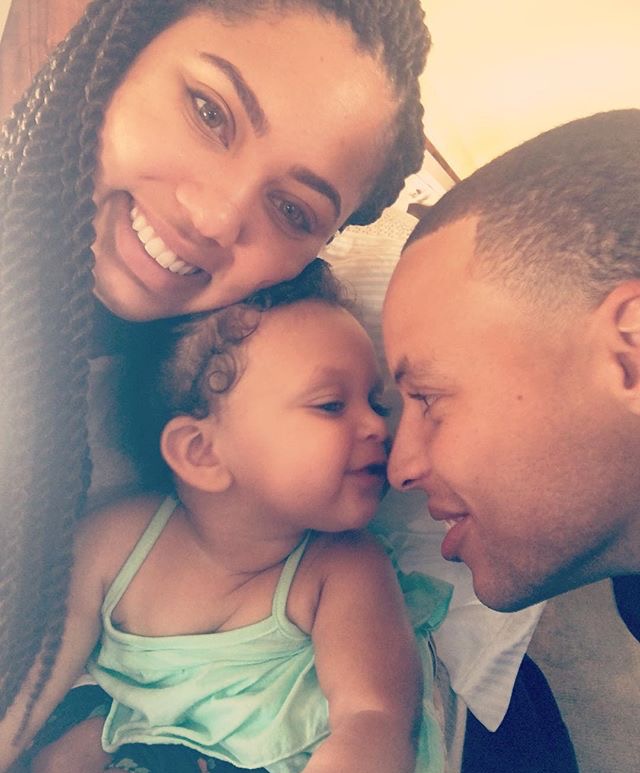 As NBA star Steph Curry attempts to vanquish his younger brother, Seth, and the rest of the Portland Trailblazers in the NBA's Western Conference Finals, his attention will once again be interrupted as his serial headline-creating wife Ayesha spills more personal info into the public sphere.
Ayesha Curry, 30, the mother of three and a cookbook author, is sure to create more fireworks as she discussed her childhood, her Blackness and her botched breast implants with Working Mother magazine.
This interview comes less than a week after telling Jada Pinkett Smith on "Red Table Talk," that she was disappointed that men haven't been hitting on her during her 10-year marriage to Steph Curry, which earned her a blizzard-type blowback from the public. This time, Ayesha Curry fearlessly broached the topic of her botched boob job after suffering postpartum depression.
"I didn't realize at the time, but after having Ryan Cameron (her second child, now 3-1/2 years old), I was battling a bit of postpartum that lingered for a while," she told Working Mother. "It came in the form of me being depressed about my body."
In her haste to uplift her spirits and to physically improve her body, Ayesha Curry hastily ran to a cosmetic surgeon.
"So I made a rash decision," the wife began. "The intention was just to have [my breasts] lifted, but I came out with these bigger boobs I didn't want. I got the most botched boob job on the face of the planet."
Steph Curry, 31, the two-time NBA MVP and three-time champion, publicly supported his wife after admitting her insecurities on "Red Table Talk."
With a photo of him and his wife, Steph Curry said this on Instagram Live to his 26M followers:  "Proud of you for being authentic and putting yourself out there  — not being afraid of the potential bulls— and nonsense that could and did come at you. Way more positive than negative with all of this. Keep being you. I love you."
We'll wait to see how the Golden State Warrior sharpshooter responds to his wife's latest social media dustup.
But, just like her breast implants, there's nothing that can be done about it now that it's out there, as Ayesha Curry explains.
"They're worse now than they were before," she told Working Mother. "I would never do anything like that again, but I'm an advocate of if something makes you happy, who cares about the judgment?"