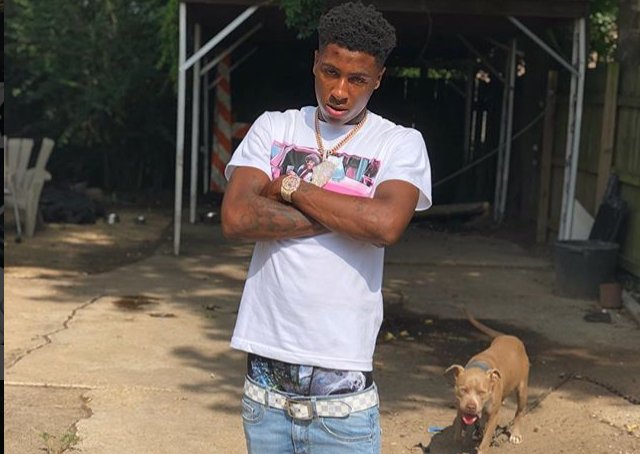 NBA YoungBoy allegedly wanted to die. The Louisana-based rapper is reportedly still emotional after being involved in a shootout in Miami where he was scheduled to perform at Rolling Loud.
Mohamad Jradi, 43, was shot and killed during the gunfire, which occurred on May 12, 2019, the night of NBA YoungBoy was to perform at Rolling Loud. Jradi was struck by a stray bullet while finishing his shift at a rental car company near the Trump Beach Resort on Miami Beach. NBA YoungBoy's girlfriend, Kay Marie, was also shot and taken to the hospital, according to the Miami Herald.
Following the shooting, NBA YoungBoy was arrested because he may have violated his probation. While in custody, NBA YoungBoy reportedly shared his thoughts about the shooting with his attorney.
"I wish they would have gotten me, not him," NBA YoungBoy told his attorney, James Manasseh, according to The Advocate. The rapper also said that the shooting was an "assassination attempt."
As he awaits his next court date, NBA YoungBoy reportedly said that he will help Jradi's family.