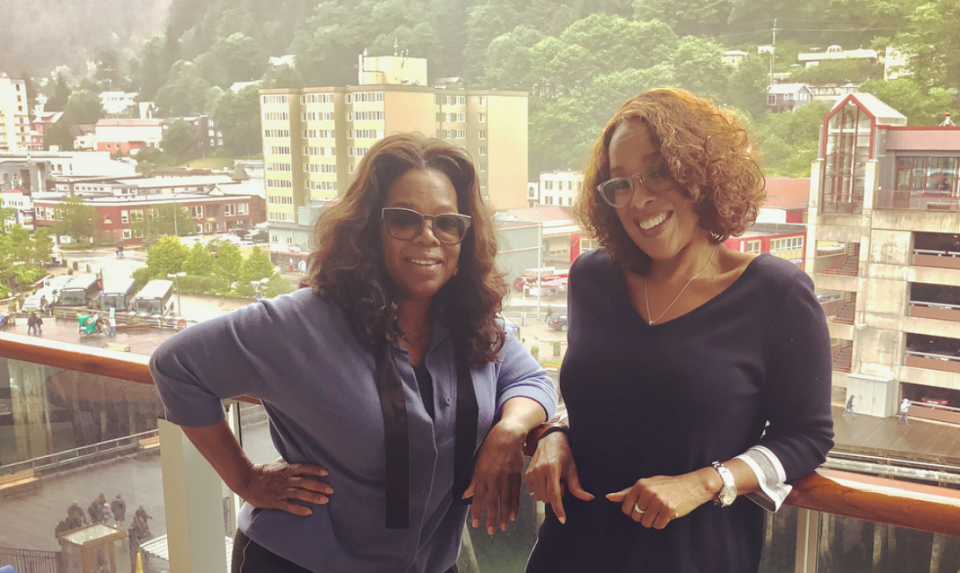 Robert F. Smith, who the "Today" show noted is the richest African American in the country at $5B, has unwittingly created waves for the person whom most thought was the richest Black person in America: Oprah Winfrey.
Now that Smith pledged to pay off the student loans for the entire graduating class at Morehouse College, Oprah was told she should do the same thing.
But Oprah, 65, classily informed the critic who suggested as much, that she does not wear a saddle. Therefore they are not going to ride her like a horse about where and how she chooses to give back.
The critic raised his head underneath this Instagram post that finds Oprah celebrating with a graduate at Colorado College this past weekend.
https://www.instagram.com/p/BxqhFYyBDzc/
Underneath in the comments section, a critic was blunt in what he believes Oprah should be doing:
"Should have paid off their student debt @oprah lol @morehouse1867."
Oprah quickly came back for that individual, noting the contributions that she has made to date: "already paid 13m in scholarships. Have put over 400 men thru @morehouse1867."
It was an obvious reference to billionaire Smith, who rolling out reported is going to create a foundation at Morehouse College in Atlanta to pay off the entire student loan debt for the 400 graduating seniors.
A throng of supporters came to Oprah's defense and blasted that critic on her IG page:
"Just because you are wealthy you are not obligated to give," one of Oprah's 16M Instagram followers wrote. "We can all give one dollar at a time. It's rude for people to put it on others. Oprah has gone above and beyond. She ask for nothing in return."
Another person concurred with that sentiment, saying: "Bravo! I get really annoyed by people who make such suggestions, and they be the same ones who will pass up an individual on the side of the road asking for money,"
A third person added: "And it's always those who give nothing doing the calling out."