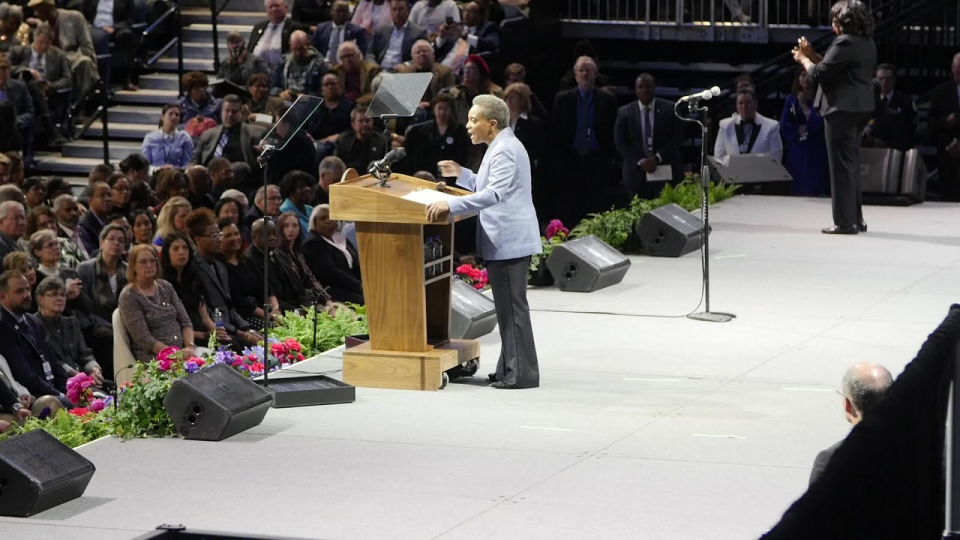 Chicago has officially sworn Lori Lightfoot in as its first African American woman mayor of the city of Chicago. Lightfoot is also the city's first openly gay mayor. On May 20, 2019 at the Wintrust arena the changing of the guard was solidified.
The Ohio native ran her campaign on inclusion and a vow to destroy the economic machine that has had a stronghold on the city for decades. Reform is her mantra.
"For years, they said 'Chicago ain't ready for reform, Well, get ready, because reform is here," said Ms. Lightfoot.
In an obvious message to the Chicago City Council, Lightfoot addresses them in no uncertain terms. She spoke directly to the way business has been conducted in the city and how it will change.
"These practices have gone on here for decades. This practice breeds corruption. Stopping it isn't just in the city's interest. It's in the City Council's own interest," she said, as she faced the aldermen and the crowd erupted in applause.
We spoke with one of Lighfoot's supporters, Sister Afrika Porter of Afrika Enterprises Consulting and PR and asked her how she feels about the new mayor.
"I am very optimistic and hopeful. I think because she comes from such an understanding of being a woman, being black and a gay woman, she can understand what the struggle is. I believe she will do all she has commanded to do. She is a fierce warrior and I believe she will produce well. I am excited," she said
Take a look at a few pictures below.