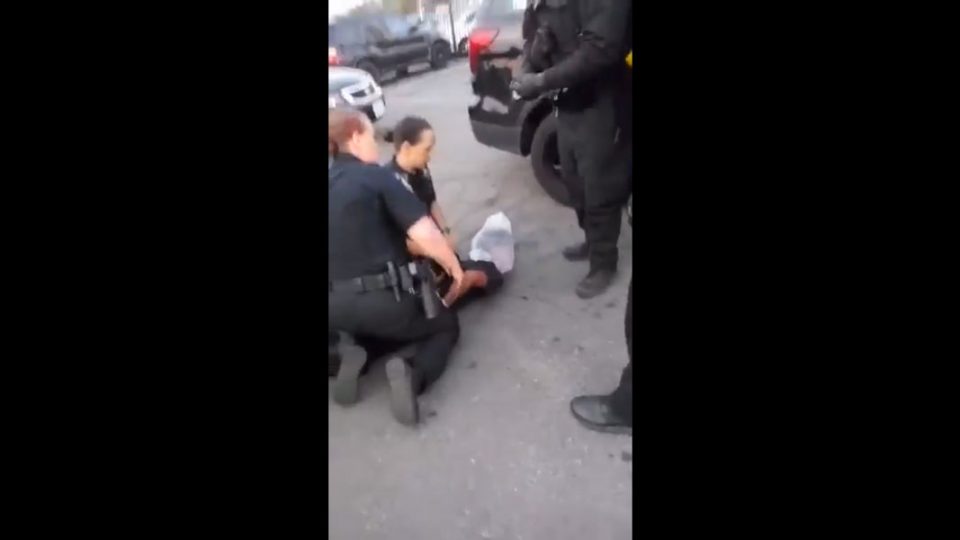 There is a feeling of outrage in Sacramento, California, after the arrest of a 12-year-old child captured on video has gone viral. At issue is the level of force used and the placing of what appears to be a plastic bag over the protesting boy's head.
Black Lives Matter of Sacramento posted a video on its Facebook page and it has sparked outrage. The bag used is known as a spit sock. It is used on prisoners who have spit at cops or may attempt to.
In the video, the child is definitely protesting his treatment and speaks profanely toward the police as they pin him on the ground. However, he does not appear to be fighting with the officers as another cop arrives on the scene. That unidentified officer places the bag over the child's head and the crowd is agitated and asks why they are taking this action.
At the time of this writing, there has been no word from the Sacramento Police Department as to why it felt deploying such a device on the child was warranted.
The unnamed minor is being represented by attorney Mark T. Harris of the Ben Crump law firm. According to a YouTube video posted by Harris on May 19, 2019, the child was attending a neighborhood carnival when he was chased down by private security guards. The video of the arrest and the response from Harris can be viewed below.
https://www.facebook.com/BlackLivesMatterSac/videos/306875650243638/?v=306875650243638