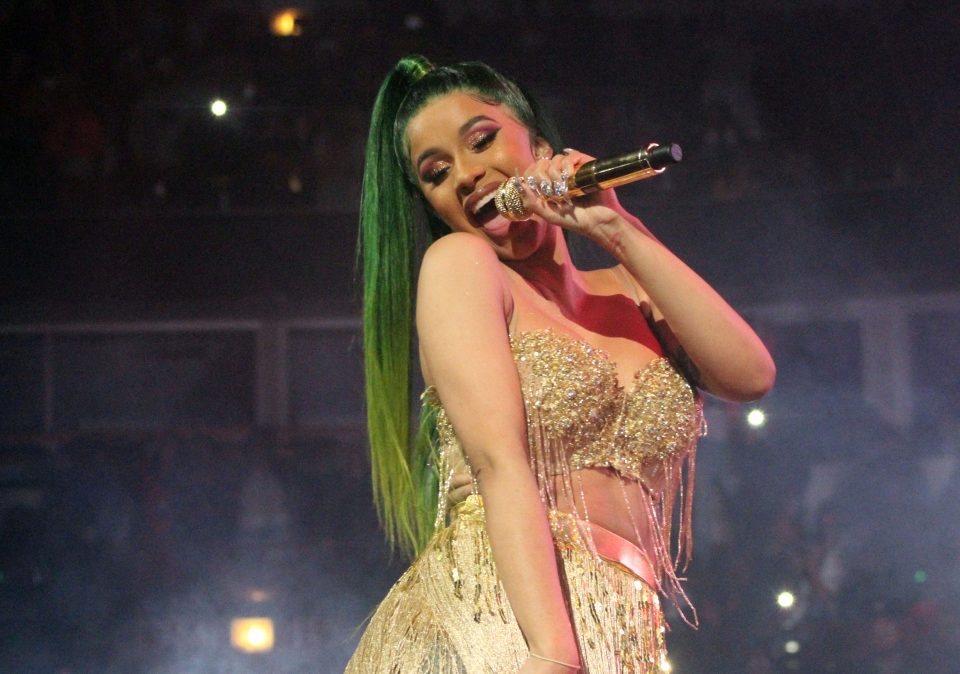 Cardi B at WGCI's Big Jam in Chicago (Photo credit: Eddy "Precise" Lamarre)
In her haste to get her body back to form after childbirth last summer, effervescent emcee Cardi B underwent a series of plastic surgeries to lift, tuck and adjust certain areas.
The problem is that Cardi B returned to the stage too soon in an effort to "secure the bag." Now the surgeries are costing her stacks of paper as she has had to cancel out on agreed-upon performances this month, TMZ and Page Six report.
The "Wish Wish" rapper, 26, had to back out on Baltimore's popular 92Q Spring Bling Festival on this coming Friday to recover from liposuction and breast augmentation. That concert has been postponed for late summer.
Moreover, Live Nation told Syracuse.com that Cardi will not be able to perform at the Saratoga Performing Arts Center on Saturday and Sunday in Upstate New York.
In recent weeks and months, Cardi had been going hard in the paint. She performed at the Rolling Loud Festival in suburban Miami and, according to TMZ, was "terking nonstop" at her Fashion Nova clothing line launch in Los Angeles.
The famously blunt and unabashed rapper has always been open about her life, and she told a Memphis crowd that the workload is breaking her down and that "moving too much is going to f— up my lipo."
And that's exactly what happened.
"Cardi was overzealous in getting back to work," the publicist told TMZ. "She didn't take the time necessary to fully recover. Her strenuous schedule has taken a toll on her body and now has been given strict doctors orders to pull out the rest of her performances in May."
Cardi gave birth to 10-month-old Kulture in July 2018 and had the surgeries soon thereafter.