Jury returns guilty verdict for man in Tennessee church shooting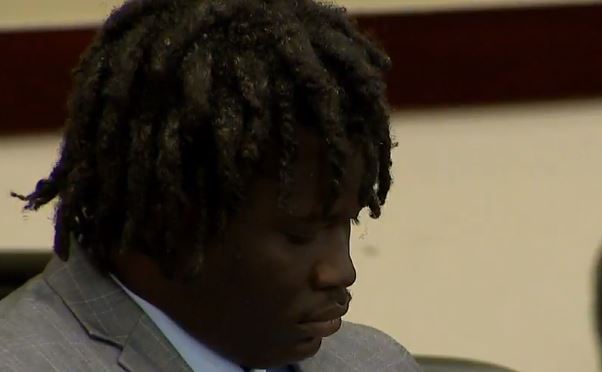 Emanuel Samson at court on May 23 (Source: Facebook Live/ WKRN-TV)
A jury returned a guilty verdict against Emanuel Kidega Samson, who in 2017 opened fire inside a Nashville church.
The incident, which occurred at the Burnette Chapel Church of Christ in Antioch, Tennessee, left one woman dead and eight others injured.
Samson was on Friday (May 24) found guilty on all 43 charges against him, ranging from first-degree murder to aggravated assault.
The trial began on Monday, May 20, with the jurors, at least three of whom were reported as African Americans, taking less than five hours to decide Samson's fate.
During the trial, one of the pastors at the church, David Joel Spann, told the court that he had become acquainted with Samson 4-5 years prior to the deadly incident, noting that Samson was at one point an active member of the church.
Spann went on to state that Samson had even assisted in teaching a bible school class involving the congregation's children.
"They would visit with us and be gone for a Sunday or two, the comeback. Then they got to where they were coming regularly," said Spann of Samson and his friends who had previously attended the church on a regular basis.
"And then they began to actually help us at the church and work in our BBS program," added Spann, who further explained that the BBS program was a vacation bible school.
Throughout the trial, Samson's attorney, Jennifer Thompson, reminded the court that her now 27-year-old client is mentally ill and had been diagnosed with a type of bipolar disorder.
However, prosecutors, who are asking that Samson get life without parole, suggested that the bloody incident may have been pre-mediated citing a note found in Samson's car outside the church, which referenced white supremacist Dylann Roof's massacre at a Black church in 2015.