50 Cent demands money back from 'Power' star Rotimi, threatens him (photo)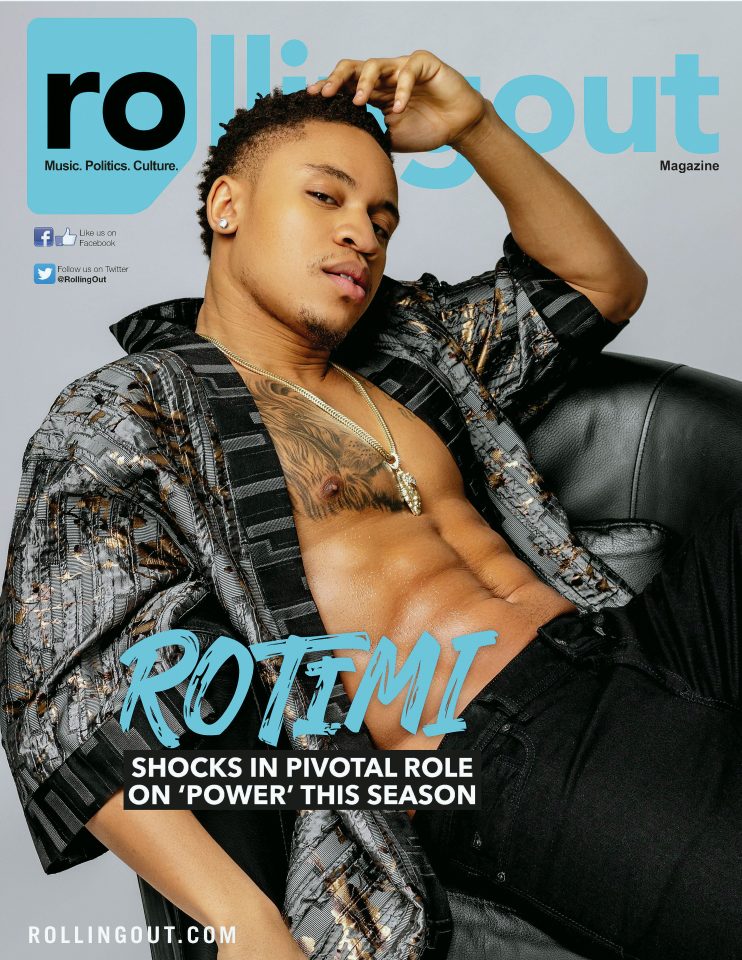 Being in debt to rapper 50 Cent is almost tantamount to getting a loan from the Mafia, and then having an enforcer named "Jimmy the Chin" emerge from the darkness to ruin your life if you are delinquent on back payments.
Fifty opts to ruin the lives of his loan "beneficiaries" via Instagram, and he now has his claws stuck in the hide of his new prey —"Power" actor Olurotimi "Rotimi" Akinosho. Rotimi plays Andre Coleman on the blockbuster Starz TV series.
It has become routine, and expected, for the notoriously petty and vindictive Curtis Jackson to use his IG account to put his victims on full blast. And he doesn't deviate from his reputation while demanding his alleged $300K loan back from Rotimi.
"Rotimi owe me some bread man. He gave me some, but he gotta show up wit that bag now," 50 wrote to his 23M IG followers. He then said this to the Nigerian-American star, writing, "I want to punch this ni**a nose Rotimi got the #1 RNB album time to pay me on gang."
Rotimi is also a singer with a hit song, "Walk With Me," which means he has additional revenue streams. In other words, he has fewer excuses to delay the settling of his debts, at least in Fifty's mind.
Fifty use multiple posts about Rotimi that reach sinister levels, such as this one: "🤔walk with you, yeah I'm a walk with you to the bank. This s— is #1 I need to see that bag. #lecheminduroi #bransoncognac."
And this one:
And this one:
And this one:
🤨man f— all that I want my money by Monday. Cash n—- where the bag at 💰#lecheminduroi#bransoncognac
We can say that when 50 has his sights set on you — as he has when he blow-torched singer Teairra Marie and peeled the scalp of talk show host Wendy Williams — he keeps his fans entertained.