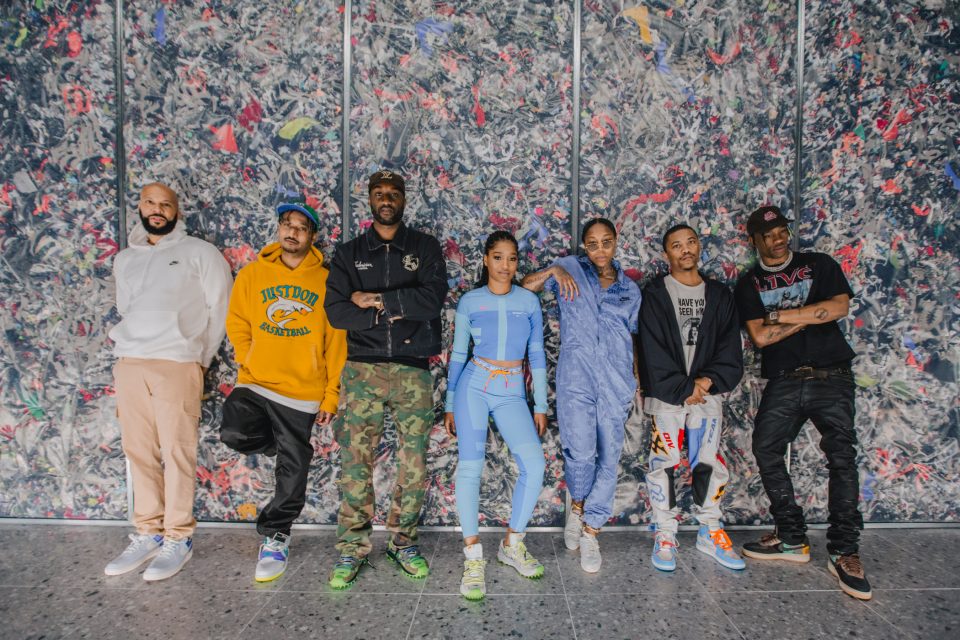 In Chicago, on May 30th, Rolling out got a sneak peek  the NikeLab's Re-Creation Center which partnered with, Off White Creator, and Louis Vuitton's menswear artistic Director, Virgil Abloh. The Re-Creation center is in the heart of Chicago's Magnificent mile just next door to the Nike Store.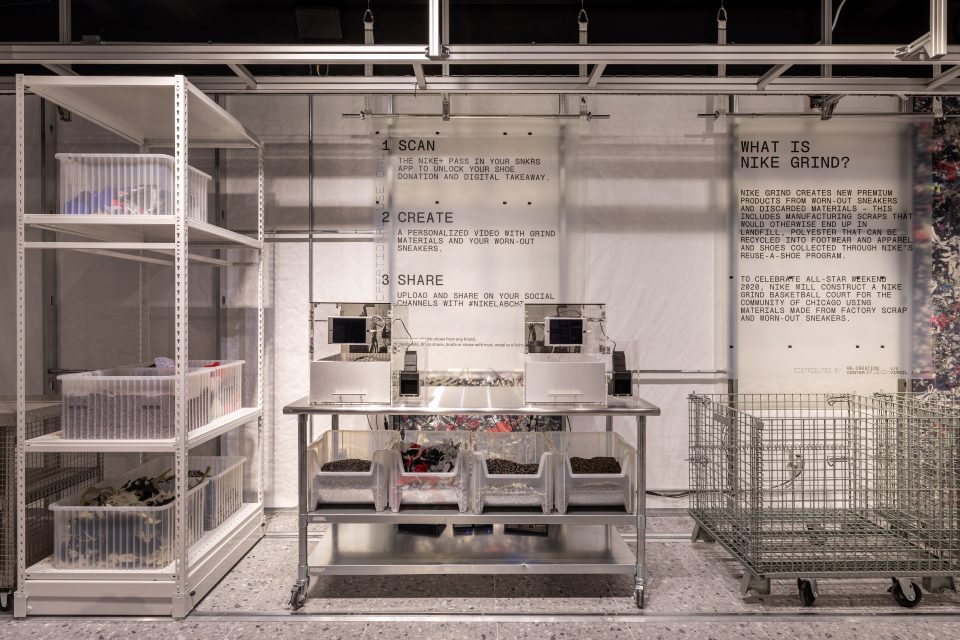 The Re-Creation Center will host workshops sharing artistic knowledge through mentorship in the creative fields of graphic design, fabric design,  photography, brand identity, and architecture.
The pop-up space will be open for a limited time from May 31 through July 28. Its goal is to enhance the knowledge and skill sets of local Chicago talent via mentorship by established homegrown talent.
Nike consumers will have access to Nike's Reuse-a-Shoe initiative, a unique installation that reuses worn athletic shoes by turning them into Nike Grind. The Nike grind that is created within the store will be used to create a new basketball court designed by Abloh for the 2020 NBA All-Star Game in Chicago.
Nike and Abloh arranged a panel discussion on Chicago's cultural impact on the world. The panel included actor and singer Keke Palmer, Just Don creator, Don C, former WNBA player Cappie Pondexter, Nike footwear product director Charles Williams,  Common, Nike designer Samuel Ross, designer and barber Ibn Jasper, and rapper Travis Scott.
Students in the initiative, as well as the press, listened intently as the panel told personal stories of how their Chicago tutelage served as a catalyst to help them create and produce within their cultural genres.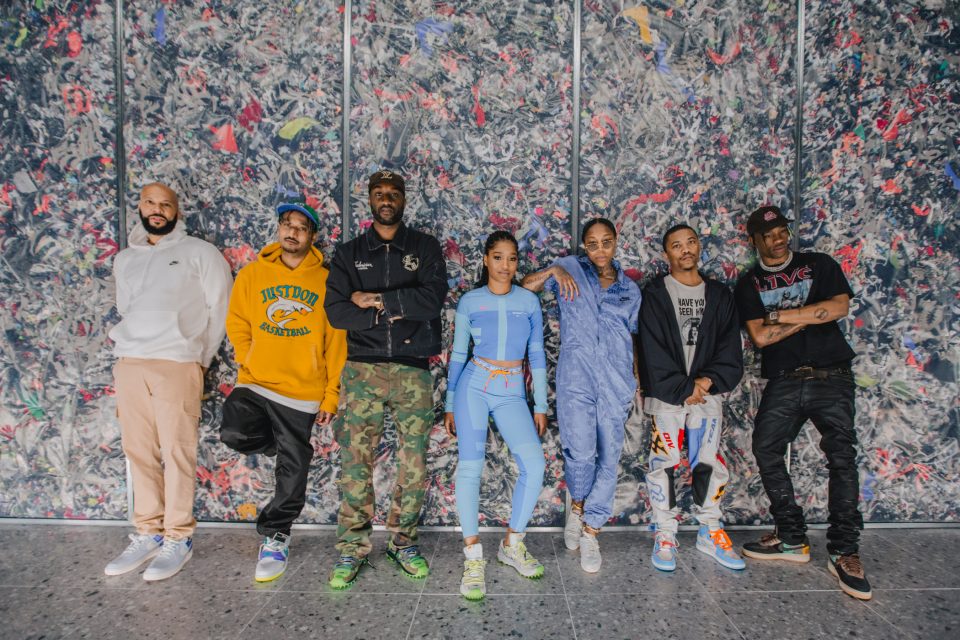 "All of us sitting on this panel proved that the impossible is like Casper the ghost under your bed," began Abloh. "We all came from a scenario that would never lend us the opportunity to sit on a panel like this, let alone the artistry that we love. It lets you know that any of the kids sitting in these seats are equally as valid those of us who are sitting in these tall chairs.
"The reason why we're in here is not to buy and sell shoes. It's to have these conversations. To make it a place where people who are interested in sneaker design and want a pair of Cactus Jack Jordon Ones can come and [have a] hand at contributing to what is Nike Grind. It's a place to be creative."
Since the decline of funding for art and music, it's especially important that companies like Nike, and individuals like Virgil Abloh foster programs that enhance the creative designs of youth.