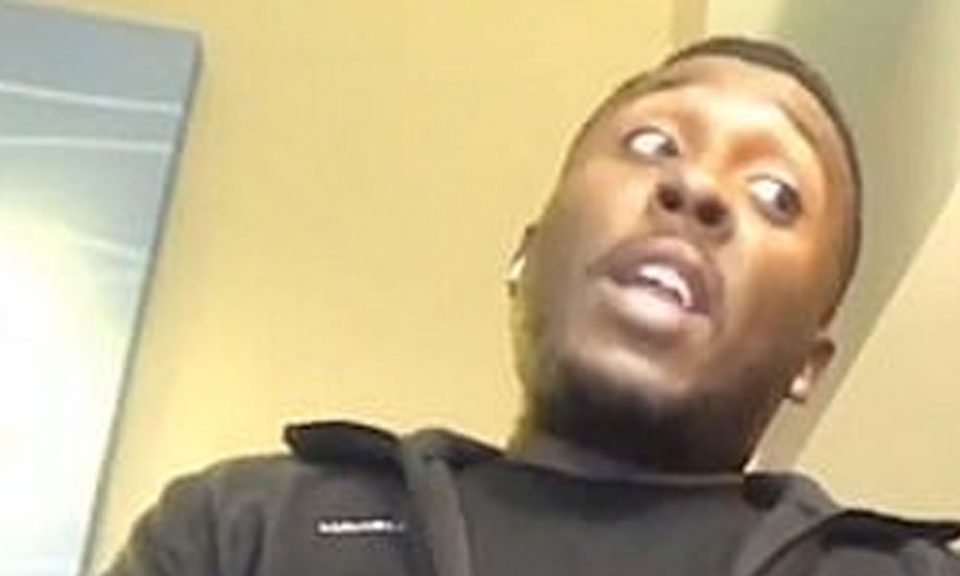 For many who have a job dealing with the public, a rude customer can be a life-changing experience. For instance, a worker that lashes out and gets nasty could be reprimanded or even lose their job. Craig Brooks, who works at Holiday Inn Express in Austin, Texas found himself in such a situation.
A racist customer called him a "F—- N—-" during a phone call, and thought she would suffer no consequences. But the way Brooks handled the situation has now gone viral.
In a video that now has close to four million views, Brooks has a one-on-one encounter with the White woman who used the racial slur. Instead of being nasty to her, he gives her stellar customer service and tells her he has no room for her. Brooks told his manager about the incident and was told he could deny the woman a room. Holiday Inn has a strict policy against the mistreatment of its employees by guests and Brooks was able to handle the situation.
When the woman began crying and apologizing for calling him a "F—- N—-r," Brooks was unmoved. The unidentified woman stated she was upset because her mother had died and she wanted to stay in the same hotel with her family. Brooks told her that she could not rent the room and then said, "I understand that, but you called me a 'f—– n—–.' It's above me." He then suggested she go next door to the Best Western.
Brooks has now become a social media star with his response, "it's above me," after he posted the encounter to Twitter.
The video of the incident can be seen below.
https://www.youtube.com/watch?v=bamxsYEf5tg