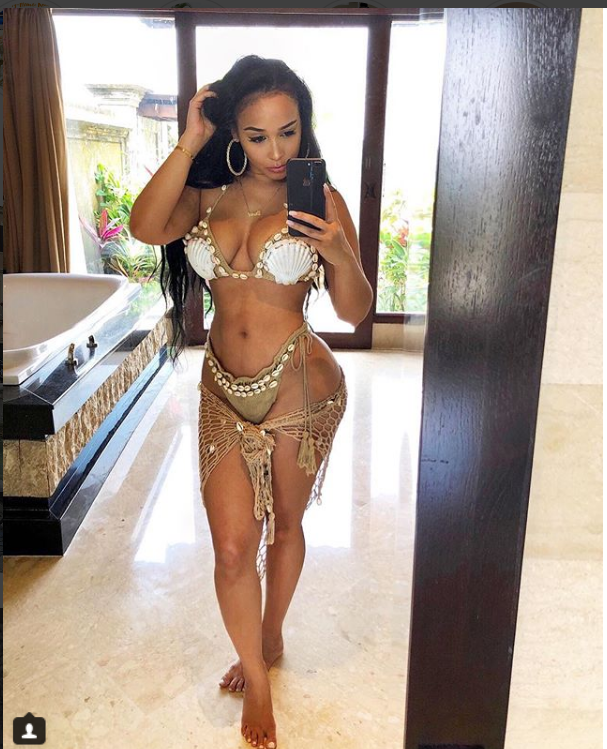 Jordan "Jordy" Craig, who was very pregnant when NBA star Tristan Thompson cheated on her with Khloe Kardashian, blames the reality TV star and b-baller for ruining her pregnancy and life temporarily.
Craig has been famously tight-lipped about the breakup and its impact on her life and her child. However, in court documents obtained by US Weekly and RadarOnline about her child support case against Thompson, Craig said the cheating sent her spiraling.
The professional model and social media influencer said she'd become accustomed to an "extravagant" lifestyle during her two-year relationship with the Cleveland Cavaliers center, who is now 28. But after she got pregnant in 2016, Craig learned of Thompson's infidelity and the Los Angeles native left their Cleveland residence and returned home.
After multiple pleas for reconciliation, Craig said she caved in, according to the documents obtained by Radar.
"Tristan insisted he would change for our family, and [we] tried to get back together on numerous occasions," she said. Ultimately, and they moved back in together in Los Angeles.
The newfound happiness didn't last though. Craig quickly learned of Thompson's serial cheating via paparazzi pictures of Tristan "with one of the women I previously confronted him about, and whom Tristan had denied even knowing."
"Their relationship went viral and everything took a turn for the worst," Craig recalled, according to US Weekly. "Every day several articles were published worldwide mocking my new unfortunate reality and my pregnancy would now become one of the most popular gossip headlines due to the woman Tristan was now publicly dating during my pregnancy."
Their relationship in complete ruins, Craig said she fell down an emotional rabbit hole.
"This brought an enormous amount of negative, unwanted attention and stress into my life, and more critically, into my pregnancy," Craig claimed in the documents. "My obstetrician ordered me to be on bed rest due to high levels of stress that eventually caused me to have serious pregnancy complications."
For her sake, thankfully, Prince Thompson was born healthy in December 2016.