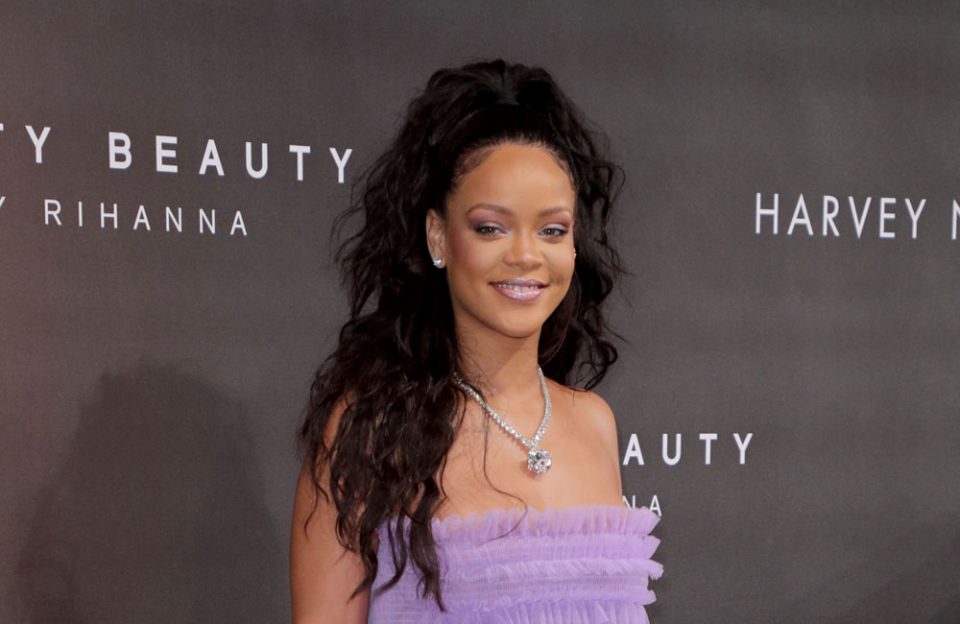 Rihanna's 71 million followers could be in for a surprise as the sexy singer known as "badgalriri" may be trading her bad girl persona for a bridal gown and motherhood soon. In a recent interview celebrating the success of her new Fenty clothing line, Rihanna admitted that she wants to be a mother "more than anything in life."
Not only did Rihanna acknowledge wanting to be a mother, she also gushed about how much in love she is with her billionaire boyfriend Hassan Jameel. She says she is in love and this relationship is a priority for her just as much as her businesses. When speaking with Interview magazine, Rihanna explained how her approach has been different with this relationship. "I got into a new relationship, and it matters to me. I was like 'I need to make time for this.' Just like I nurture my businesses, I need to nurture this as well. I'll shut things down for two days, three days at a time. On my calendar we now have the infamous 'P', which means personal days. This is a new thing."
Until this relationship, Rihanna's interactions with the opposite sex has been completely on her terms. The internet is filled with quotes from the star over the course of her nearly 20-year career where her reputation has been somewhat of a man-eater. "I'm waiting for the man who's ballsy enough to deal with me. I'm going to wait though. You always find the wrong s— when you go looking," she told a reporter five years ago, after an on-again, off-again stint with Drake.
One thing is for sure, unlike many women Rihanna hasn't absorbed any of the heartache or baggage from her famous exes. In 2016 she boldly tweeted, "None of my exes are married or in happy relationships so it's safe to say that I wasn't da problem." Instead of wallowing in pity, she has always moved through her suitors on her own terms leaving many of them pining to reconnect with her.
Although the relationship with Jameel appears to be what softened this bad girl's heart, just two years ago there was speculation that Rihanna's patience with the relationship had run its course and like her other conquests she'd become bored with him and moved on. It's unclear if the pair did indeed take a break but what is obvious is that there was a shift in Rihanna's outlook.
Rihanna is a great example for today's young woman as she focused on herself, had fun, dated as many guys as she wanted and prioritized herself and her career, then made time for a great guy and fell in love. She has always symbolized a woman in complete control of her wants and needs and one completely comfortable in her own skin. For that reason, her fans, the public and even the flurry of famous exes she's left behind have no option but to respect this bad girl.