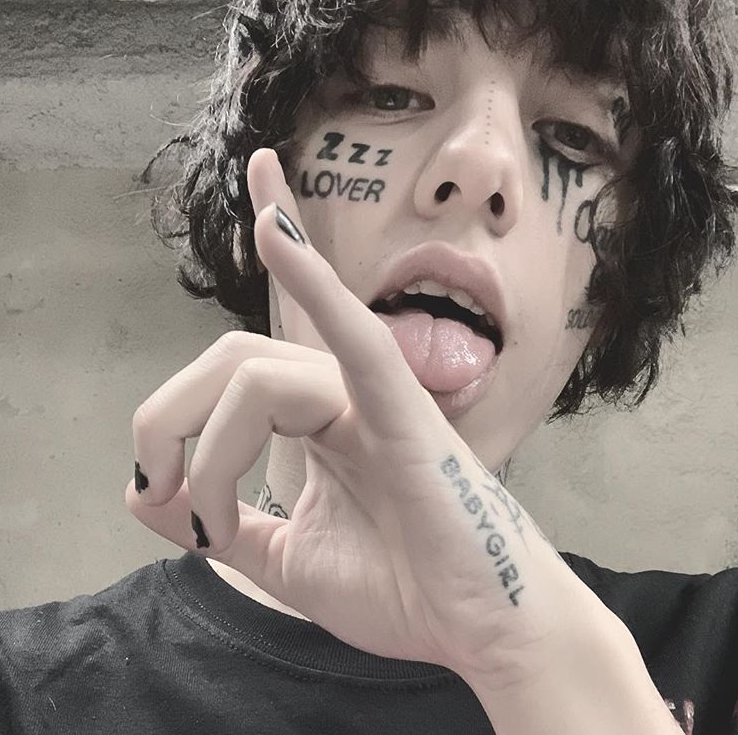 The Los Angeles Police Department has officially launched an investigation into an episode involving rapper Lil Xan brandishing his firearm during a confrontation at a gas station near downtown L.A. this past weekend.
The LAPD's Robbery and Homicide Division divulged to TMZ that the probe is underway. it began after a Black man filed a police report after videotaping the Mexican-American rapper, 22, brandishing a firearm, pointing it at him and calling him with the n-word.
To be sure, the man and a companion did aggressively ask Lil Xan in the video why he would throw shade at the late, legendary rapper Tupac Shakur, describing his music as "boring," which most rap fans consider blasphemous.
The problem with the cellphone video is that, while it is enough to initiate an investigation, it is not enough to complete one. It only shows the confrontation from the unidentified Black man's perspective. Therefore, the LAPD will be pulling videotape footage from the establishment and other adjacent businesses to get the totality of the episode.
Xan, who was born in California as Nicholas Diego Leanos, has had several confrontations that he had to flee from since making the disparaging comments about Tupac's body of work in 2018.
Despite the fact that Lil Xan did not discharge his weapon, he could still face an assault with a deadly weapon charge — a serious felony — if the man at whom he pointed the firearm believed he might have been shot.
Once the LAPD has concluded its investigation, the department will forward its findings to the Los Angeles County district attorney, who will decide whether to prosecute Xan.
Meanwhile, Xan is defending his actions and claps back at critics who called him weak for quickly pulling out his weapon:
"Idc what y'all say, there is nothing wrong with defending yourself. Anyone who hates is a hypocrite (sic)," he told his 264, 000 followers.
He also barked at haters in a now-deleted post that was captured by Metro.com: "The media is gonna try and twist what just happened at a gas station, I was about to be attacked and resorted to having to use self defense," Xan said. "F— all you old head a– b—-es still talking bout that 2pac s— live your own life and stop picking on a kid."
Just in case you have not seen the footage of the incident yet, flip to the next page to check out the TMZ video on YouTube.