Bow Wow blasts fans, family members begging him for money
It is ironic that rapper Bow Wow is getting sick of people hitting him up for money. Shad Moss is the one who inspired the hilarious "Bow Wow Challenge" after he pretended on Instagram that he was flying private when he was, in reality, seen by a fan flying on a commercial plane — in short, perpetrating he had wealth when he really did not.
Bow Wow has been caught several times exaggerating about how deep his pockets are. Subsequently, he is being nagged by old friends — or family members he's never heard of — for money.
Moss, 32, snapped and clapped back on an Instagram Story post, saying:
The rapper shared a video shortly afterward voicing his frustrations. "Part of being famous, man. Muthaf—— always think you're a walking dollar sign. Like everybody be wanting somethin'."
Moss must be getting hit up frequently, because this latest IG post resembles one he just sent out about this time last year: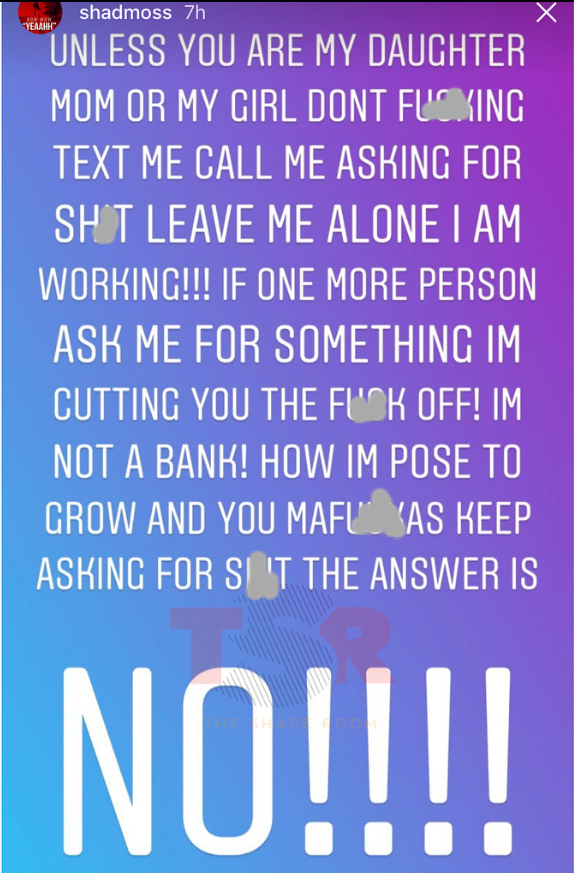 The third season of "Growing Up Hip Hop: Atlanta," which Bow Wow produces and stars in, premieres Thursday, June 13, 2019, on WeTV.