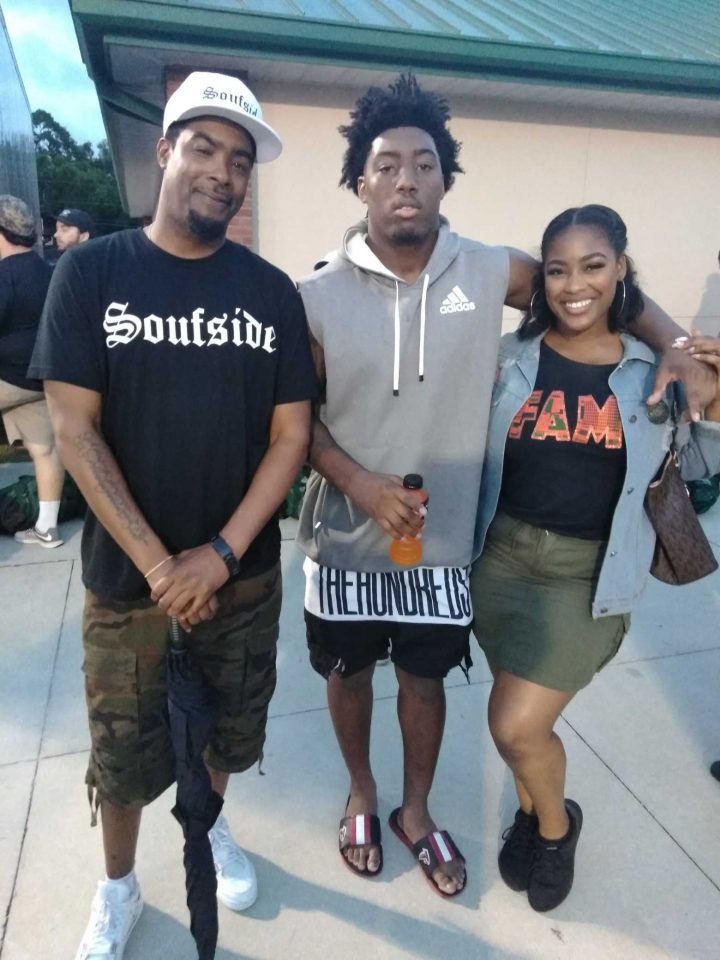 Cory Andrews, aka BlackOwned C-Bone, is a member of the hip-hop crew the Dungeon Family and the trio Konkrete. He has made notable appearances on OutKast's "Gangsta S—" in 2000, and on "Kryptonite," the lead single from 2006's Got Purp? Vol 2, Purple Ribbon Records' first major album release. 
Why is it important to expose children to education and valuable skills?
I believe that my kids should have the opportunity to gain a higher education because growing up I understood at a young age that education is so valuable to gain the upper hand in this society. I have the street-smart education that helped me lead my children to obtain their degrees from their respective universities, Florida A&M University and Stetson University.
As a father and a life coach, describe your playbook.
Always live right by God. He's the one that'll have your back if no one else will. Stay away from individuals who don't have the same goals and aspirations as yourself. Remember to always stay true to yourself. Be humble and honest at all times. No matter the circumstances, respect thy mother and thy father. Always keep it pimpin' and keep your chin up. Roam like you own the room.
Which fatherhood experiences have taught you the most about yourself?
When my daughter was 10 and my son was 8 years old, both of my children lived in my household and I was raising them myself. I realized during those years that single fathers can do it if they put their mind[s] to it. It was the most trying yet blissful experience I've had in this journey of fatherhood. I wouldn't trade it for the world because I believe that experience during those years really created a deeper bond and understanding my children and I have till this day. I made sure that they understood that no other man in this world should be referred to as Dad but me.
Name one life lesson that no one taught you, but should have.
A life lesson that I should've learned growing up is the world doesn't owe you anything. If you want anything to happen for yourself and to gain success in life, you have to get up, get out and go get it daily. Being respectful and polite to others can open various doors for you and will always go a long way.
Share one of your fondest memories you've experienced with your father, grandfather or father figure.
When my father and I went to the 2019 Super Bowl LIII at the Mercedes-Benz Stadium here in Atlanta. Out of all the football games [he] and I have experienced together, this by far was the best. The smile I put upon my father's face [by] taking him to his first Super Bowl game in the city he has lived in his entire life was the best feeling a son could ever endure.
How can our audience connect with you on social media?
Instagram: @blackownedcbone,  @mydopestories
Twitter: @blackownedcbone
Facebook: Cory Blackowned C-Bone Andrews