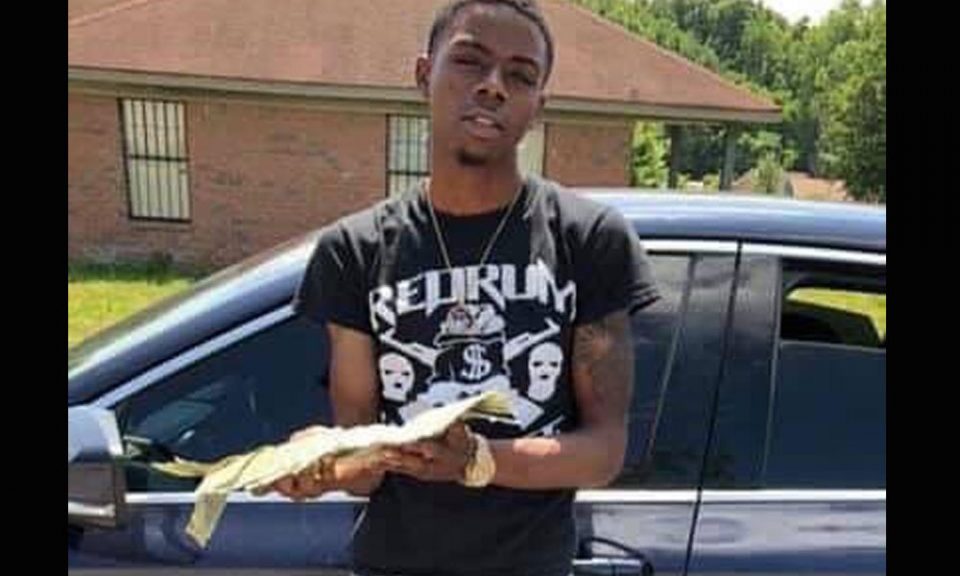 An officer-involved shooting claimed the life of a Black man in Memphis, Tennessee, on Wednesday, June 12, 2019. The man has been identified as Brandon Webber, 20, and the Black community is outraged over his death as rioting erupted.
According to the Tennessee Bureau of Investigation, members of the U.S. Marshall Fugitive Squad were tasked with executing an arrest warrant for Webber. The suspect was wanted on several charges by law enforcement. When the suspect was located, it is reported he took his vehicle and rammed several police patrol cars. He then exited his car with a weapon and members of the Fugitive Squad then opened fire on Webber killing him at the scene.  Residents who witnessed the shooting stated to The Commercial Appeal, that he was well-known in the community and soon residents began to gather.
In response to the shooting, officers from the Memphis Police Department and the Shelby County Sheriff's Office were deployed in riot gear to the neighborhood. As community members grieved Webber's death, it is reported by CNN that some cops were laughing and even taunting the crowd. The tension finally erupted and the crowd reacted by throwing bricks, rocks, and bottles at the deployed cops. It has been confirmed by Memphis officials that at least 24 police officers were injured as protestors vented their fury. Also among the injured were two journalists covering the story.
"Every time I turned around, I saw another person with tears in their eyes, furious at another life lost," community activist Hunter Demster told CNN. " … frustration, sadness, and ang[ry] that this is happening again. We have to address public safety in a completely different way. The system is broken and people are dying because of it."
The crowd dispersed close to 10:40 p.m.  Damage was caused to multiple police cars, a fire station window and a concrete wall outside of a business. None of the injuries to the officers was severe and the NAACP tweeted that it was monitoring the situation.
At this time, the investigation into the shooting is still ongoing, according to the TBI. Memphis Mayor Jim Strickland posted to Facebook, "Let me be clear — the aggression shown towards our officers and deputies tonight was unwarranted."
The following video was posted to Facebook that shows the crowds anger.