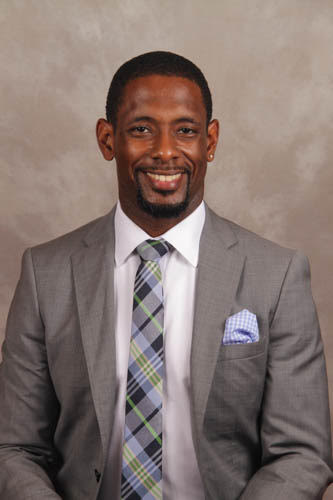 As the much anticipated Father's Day approaches rolling out will highlight outstanding fathers in the community. Here's one of our favorites.
Gavin Logan is an attorney and a father with a wide variety of interests. Logan graduated from Brown University and Northeastern University School of Law. He is currently a Washington, D.C. based attorney specializing in telecommunications law and working as an attorney advisor for the Federal Communications Commission. He is also a member of the Maryland and District of Columbia bar and holds a black belt in Chinese Kenpo Karate.
Logan shared with rolling out about his fondest memory of his father.
How would you describe your Fatherhood culture?
Culture is an interesting word choice. I'd say fatherhood is me, and I am fatherhood. Almost everything I do is with my family in mind … even when I wake up and go to bed.
Why is it important to ensure children an education?
Education is exposing them to life. Teaching them how to think. If they can learn to think, they'll be alright. If they are exposed to life, they'll have a head start.
As a father and a life coach, describe your playbook.
Understand things for what they are first, then decide how you feel about it, what to do, etc.
Which fatherhood experiences have taught you the most about yourself?
I never knew I was so sentimental, it's a strange thing to love a person you've never met. I also never knew I could be so patient … children are work.
What insightful advice would you suggest about building a network?
Build the network that will benefit you 30 years from today, and understand what you need from the network versus what you simply wish you could have.
Why should kids read every day?
Reading is the only form of communication that engages almost every sense. It is precise and limited in scope so you're forced to think beyond the pages.
Name one life lesson that no one taught you, but should have.
Meritocracy is not a real thing.
When it comes to protecting yourself what would you tell your children?
Never apologize for doing so. And, I will always be on your side.
What advice would you give on being responsible for your own dreams?
Like everything, dreams change and evolve … if your dreams have not, you have not, and that's a problem.
Share one of your fondest memories you've experienced with your father, grandfather or father figure.
My fondest memory of my father is seeing his pride in telling the family he used to sharecrop for how "successful" his sons were.
Why is writing down your fatherhood goals for life so important? 
I don't think it is particularly important, but it's a great way to flesh out your goals and understand why you have them. The only goal I have for fatherhood is to be a good father … my son will determine what that is and whether or not I have succeeded.