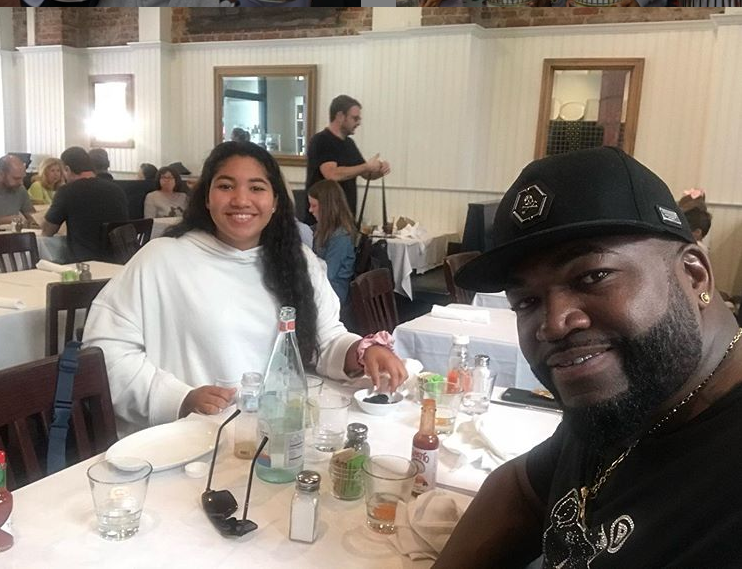 Someone allegedly put out a contract to kill retired Major League Baseball legend David Ortiz in the Dominican Republic, according to law enforcement officials and multiple media reports.
According to CNN, by Friday, June 14, 2019, police had arrested nine people — eight  men and one woman — and charged them in a failed conspiracy to murder Ortiz, 43, who is also known affectionately as the "Big Papi." A 10th suspect remains at large. All the captured suspects have appeared in court.
During the press conference, local police in the Dominican Republic said this group was paid a total of 400,000 pesos — the equivalent of about $7,800 — with the mission to shoot and kill the former Boston Red Sox slugger. The murder plot failed as Ortiz on Friday was still recuperating in a Boston-area hospital, according to the Boston Globe.
The alleged assassination attempt unraveled from the very beginning after two men on a motorcycle rolled up on a crowded club in Santo Domingo and the gunman fired a shot into Ortiz's back. As the motorcycle driver attempted to flee, he was captured and beaten viciously before being held for authorities, ABC News reported.
One of the suspects, the accused gunman identified as Rolfi Ferreira Cruz, reportedly admitted to the plot and to shooting Ortiz in the interrogation room after being caught. But now, according to CNN, Cruz is saying that Ortiz was not his intended target. Cruz claims that the people who hired him only gave him the color of the clothes his intended target was wearing and that he shot Ortiz by mistake.
However, CNN reports that the spokesperson for the prosecution doesn't believe Cruz's second story, adding that Cruz is simply making it up so he won't get "lynched" in prison.
"He can say whatever he wants in an interview. What matters is the investigation and what he said in the interrogation," said Erick Montilla, according to CNN. "If you observe the video [of the shooting], he goes directly to where the victim is and shoots without hesitation."
Meanwhile, none of the suspects in custody is divulging why Ortiz had a bounty on his head and who was responsible for ordering the mob-type hit on him, ABC News reports.
The bullet that hit Ortiz in the back exited his abdomen. The bullet then pierced the leg of Ortiz's friend, Jhoel Lopez, a TV host in the Dominican Republic, according to The Associated Press. Neither injury is life-threatening.
Ortiz immediately underwent surgery on the island nation, where doctors had to remove part of his intestines, colon and liver. He was then flown by the Boston Red Sox to a hospital in Massachusetts for a second surgery. He is said to be out of danger but remains hospitalized and heavily guarded. He is sitting up and has even taken his first steps since landing in the States, Ortiz's wife Tiffany informed ESPN.