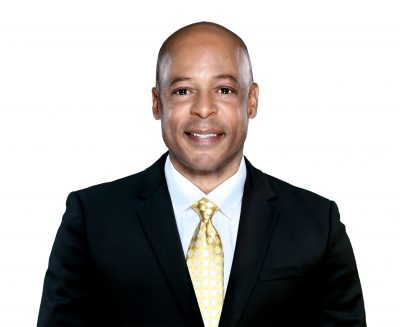 Jerome A. Prince is a veteran of the United States Marine Corps. He is also an American politician who serves as the assessor for Lake County, Indiana. He holds the distinction of being the first African American county assessor in the state of Indiana. Most recently, after a primary election victory, he became the Democratic nominee for mayor of Gary, Indiana. He has been happily married to his wife De Anna for 36 years and they have four adult sons and 10 grandchildren.
Prince spoke with rolling out about the importance of exposing children to education.
What legacy are you leaving for your children and the children of your community?
I strive to leave my four sons a legacy that places honesty and integrity as the hallmarks of their character. I believe those traits are essential to establishing credibility and trustworthiness. Absence of trust makes it impossible to establish or maintain healthy personal or professional relationships.
From a father's perspective, what two books would you recommend every child read?
The two books I recommend for every child are Be Prepared and The Parker Inheritance. The first being one [that] undoubtedly illustrates a situation that almost every child has or will encounter and also provides sensible solutions of how to address the matter. The second book highlights an age-old issue of racism and offers insight for a child to gain appropriate perspectives.
Why is it important to expose children to education and valuable skills?
If children are provided a solid educational foundation coupled with essential life skills, statistics dictate they are more inclined to be productive, contributing members of society. In addition, they will be better equipped to provide a viable quality of life for themselves and their families, which in essence enhances the productivity of neighborhoods and communities at large.
Name one life lesson that no one taught you but should have.
One life lesson I was never taught during my childhood is the importance of understanding and investing in stocks. I believe this to be an essential skill, as it is an integral part of the economy of our country. Also, it allows for more research and development in the capital structure. Expanding capital raises the productive efficiency of labor, and as labor becomes more efficient, more goods are produced and the economy grows.
Finish the sentence: Never give up on yourself because …
Never give up yourself because, if you do, life is going to certainly be more painful for you and those who care about you. Many people reached the lowest point in their life, only to bounce back higher than they've ever reached before.