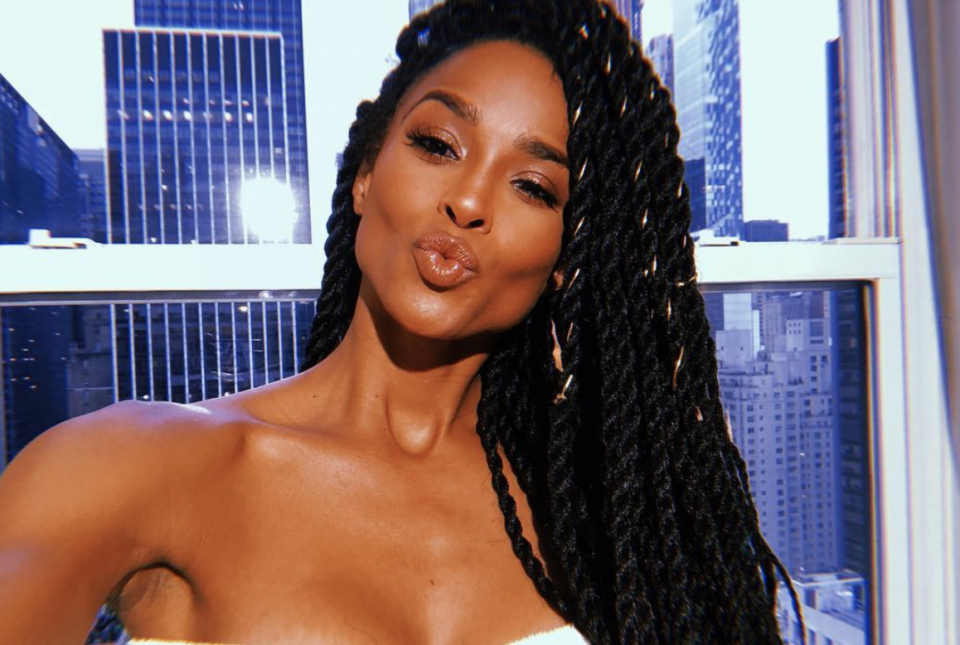 Ciara has taken on a new role, and some fans have a lot to say about her decision.
On Monday, June 17, 2019, the "Level Up" singer was given the opportunity to officiate a wedding of two gay men, actors Justine Mikita and Jesse Tyler Ferguson.
In the video, you can see an elated Ciara in a bright orange jumpsuit standing in between the two men, who were dressed in blue suits, underneath a flower-covered arch. They are smiling and clapping in front of their wedding attendees.
Not to worry, Ci Ci hasn't abandoned her life as an entertainer just yet. The wedding was actually for a scene in Taylor Swift's new music video, "You Need to Calm Down" YNTCD, which is a tribute to Pride Month for LGBTQ and correlates with her desire to pass the Equality Act. At the end of the clip, it flashes to a screen that reads, "'You Need To Calm Down' official video out now."
Despite the overt disclaimer, one displeased fan commented, "Ciara. You shouldn't be doing this. We respect u too much, Being at a gay wedding is one thing and joining them together is, even more, a greater sin. We love you but this is wrong."
Ciara didn't hesitate to let him know how she felt, responding, "Firstly, Christians don't judge and Secondly #YouNeedToCalmDown."
The singer said her peace, letting him know not to come for her, and moved on.
The official music video for "You Need To Calm Down" featuring Ciara is out now.