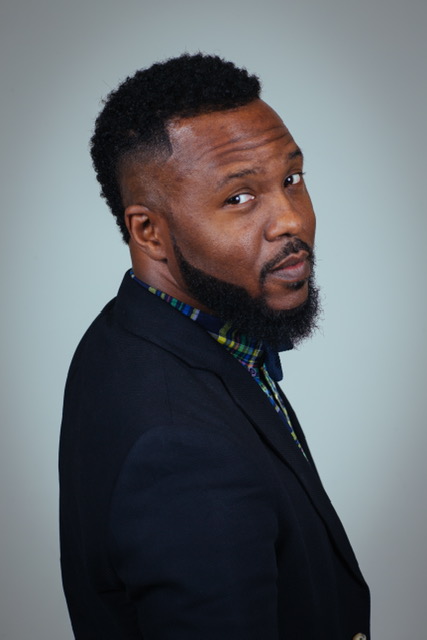 Corey Laney is an accomplished business development leader with over 17 years of experience driving revenue through building and maintaining supplier relationships. He's currently the vice president marketing, business development at Republic National Distributing Company, where he serves as a key member of the executive team that's charged with formulating strategic direction and devising business development initiatives consistent with the company's overall strategy.
In addition to being an accomplished leader at his company, Laney is also a phenomenal father who shared some of his fatherhood insights with us.
What legacy are you leaving for your children and the children of your community?
The legacy I intend to leave starts with the understanding that we have an obligation to leave places better than we found them and to lead from wherever you are. It is critical that I document real life experiences which have made a difference in the life of others and my community along my journey. My legacy will document my failures in life as those were only God's teachings, and preparing me for greatness.
How would you describe your Fatherhood culture?
My fatherhood culture is defined and built around the following core values: passion, love, discipline and commitment. I chose to adopt godly principles and set goals to help me navigate throughout my journey.
Why is it important to expose children to education and valuable skills?
Continued education is imperative to stay competitive along your journey. Things are always evolving and there will be times when you must utilize both formal education and life experiences to make informed decisions that could impact your life and the lives of others. Learning keeps the mind sharp while developing valuable skills will open doors that otherwise may have been closed. You must learn to take PRIDE in everything you do which is defined as "taking personal responsibility in delivering excellence."
As a father and a life coach, describe your playbook.
My playbook is built around discovering your passion early and being committed to the work it takes to live the life you have dreamed. I believe you should dream big, so big that your dreams keep you up at night. Most importantly, you must pursue a personal relationship with God. Pray every day for his forgiveness, protection and guidance.
Which fatherhood experiences have taught you the most about yourself?
Having children taught me that I must to put others' needs before mine. There have been several occasions when I was hungry, but one of my kids wanted my sandwich, or I got a nice bonus and planned to buy an expensive watch, but the kids needed the money for something else.
What insightful advice would you suggest about building a network?
Building an extensive and versatile network in life is one of the keys to success. It is important to understand how to connect with others and meet them where they are. School is a good place to exercise this skill as well as interacting with other people everywhere you go. My network includes people from all different backgrounds, races and occupations. As the saying goes, "…it's not what you know, it's who you know…" that will sometimes open the door for opportunities. Try to meet someone everywhere you go.
Why should you read every day?
Reading will help you broaden your perspective and allow you to learn more. The day you stop learning is the day you die. Reading will keep you well informed and able to connect with people on a variety of subject matters. Reading provides the frame work for having a discussion that can lead to building a better community.
Name one life lesson that no one taught you, but should have.
I learned that it is important to tell your kids that you love them often. As a child I didn't hear my father say those words although I knew he did love me. It's important for a father to let his son hear those words as it gives a young boy validation and positions them for greatness. I make it a point to tell my kids often.