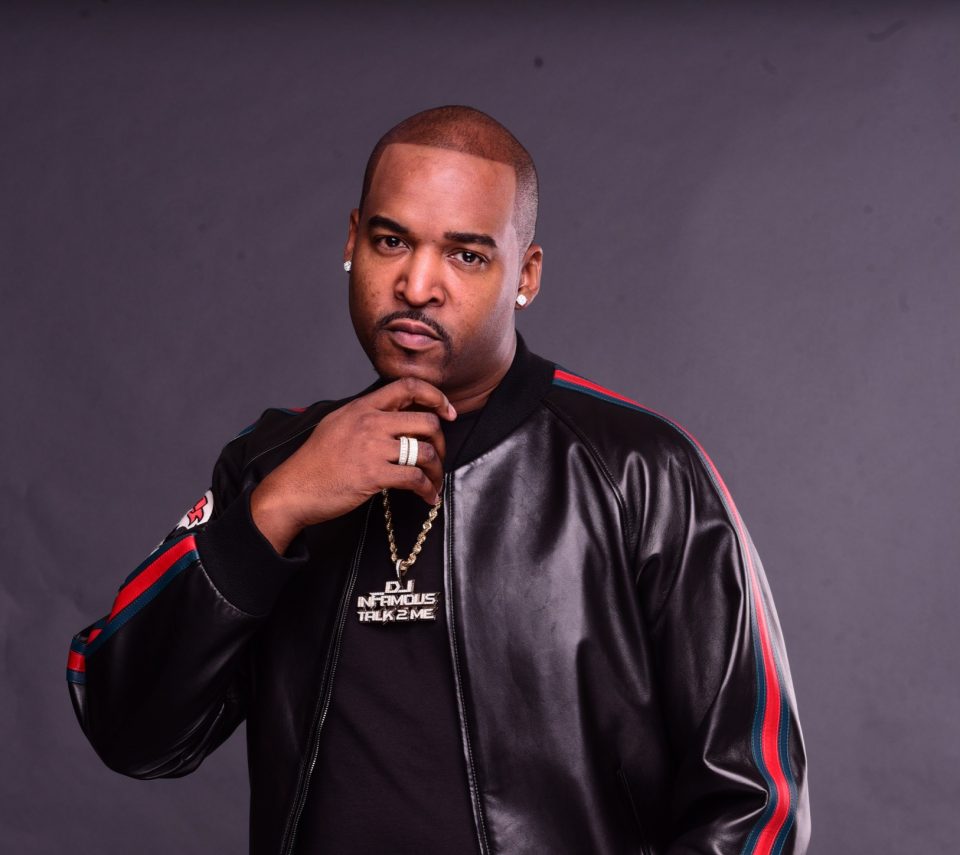 Calvin "DJ Infamous" Donald is one of Atlanta's most sought-after deejays. The Lansing, Michigan, native and Alabama Agricultural & Mechanical University graduate, began deejaying at the age of 11 and has since become known globally for his skills as a radio personality, his mixtape collaborations, and as a Ludacris' official tour DJ. He has also worked with other heavy hitters in the music industry, including  T.I., Young Jeezy, Kanye West, Jay-Z, 50 Cent, and Rick Ross.
Rolling out spoke to the father of four about being a dad and the life lessons he hopes to impart to his children.
What legacy are you leaving for your children and the children of your community?
I'm leaving a respected name along with respected businesses I've invested in to leave behind to my kids. I have four children, so it's all about them and making sure I leave behind a legacy.
How would you describe your fatherhood culture?
My
fatherhood
culture was good. My father was with me the whole time, so I know how it feels to have a father in my household. I give my kids the same attention, especially when I'm not on the road.
Why is it important to expose children to education and valuable skills?
It's important to expose my children so that they will know or have an idea of how to handle themselves for when they get into the real world. I'm preparing my kids now.
As a father and a life coach, describe your playbook.
First, I want to establish trust so that my kids believe what I'm teaching them, and second is being honest with my kids about life.
Which fatherhood experiences have taught you the most about yourself?
Just dealing with my kids on a daily [basis] feels amazing, watching them grow and learn life.
How important is

k

eeping your word

?
Keeping your word is so important, especially with your kids. I don't want my kids looking at me as a liar.
When it comes to protecting yourself at all times, physically and mentally, what would you tell your children?
Always watch and be aware of your surroundings.
What advice would you give about being responsible for your own dreams?
If you want something in life, work hard to get it and take the steps to get it.
How can our audience connect with you on social media?
Instagram: @djinfamous
Twitter: @djinfamousATL
Snapchat: djinfamous33