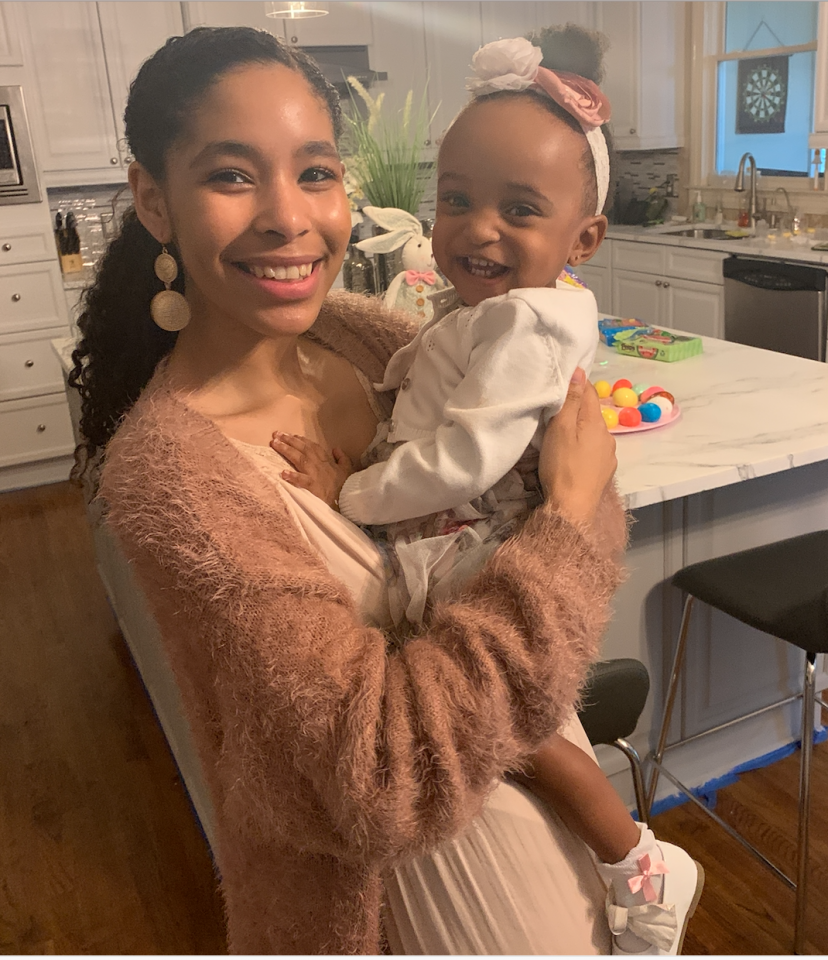 Wayne Overstreet is the owner and CEO of Overstreet Production & Post, an Atlanta-based post-production house specializing in video and audio editing, graphics, 3-D animation and more. With more than 17 years of experience in film, movies and television, Overstreet is no stranger to hard work in the office or at home. He is the proud father of two beautiful daughters — 17-year-old Leah and a new baby Zoey — with wife Ramona Debreaux, a radio personality and midday host at V-103.
Overstreet shared his thoughts on fatherhood.
How would you describe your fatherhood culture?
My fatherhood culture is one of inclusion, but at some point, if necessary, it's because I said so. I respect a child's right to an opinion and encourage it as a future leader but never in a disrespectful manner.
From a father's perspective, what two books would you recommend every child read?
The two books I recommend are the Old and New Testaments. In the Old Testament, the book of Proverbs is the best self-help, self-motivational book you can read. The New Testament is full of advice about how to love others and be your best self.
What insightful advice would you suggest about building a network?
Build a
network
of like-minded people. Find people who have your best interest in mind and aren't self-centered, those who are driven for success but not at the expense of others. Never make alliances with people who are willing to do others wrong to achieve what they want, or you may find that you're next.
Name one life lesson that no one taught you but should have.
The life lesson that no one taught me but should have is the importance of having good credit. A person can live 
on half
 as much money with good credit. You will need to put deposits down on everything and pay higher interest rates if you have bad credit.
What advice would you give about being responsible for your own dreams?
Your responsibility for your own dreams begins with commitment. You must be driven to achieve your goals and willing to put in the work. You can't do ordinary things and expect extraordinary results. All people of greatness have a story. What's yours?
Finish the sentence: Never give up on yourself because … 
Never give up on yourself because God never gives up on you. No matter how hard it may seem, nothing is too hard when you take it to God in prayer and believe that He will do it.
How would you explain the importance of following your spiritual values?
They help you in life because they give you a moral compass that balances you. They provide rules to live by, which include being considerate of others. They also help you avoid making bad decisions, which could cause difficulties or regret in your life or cause you to hurt those you love.