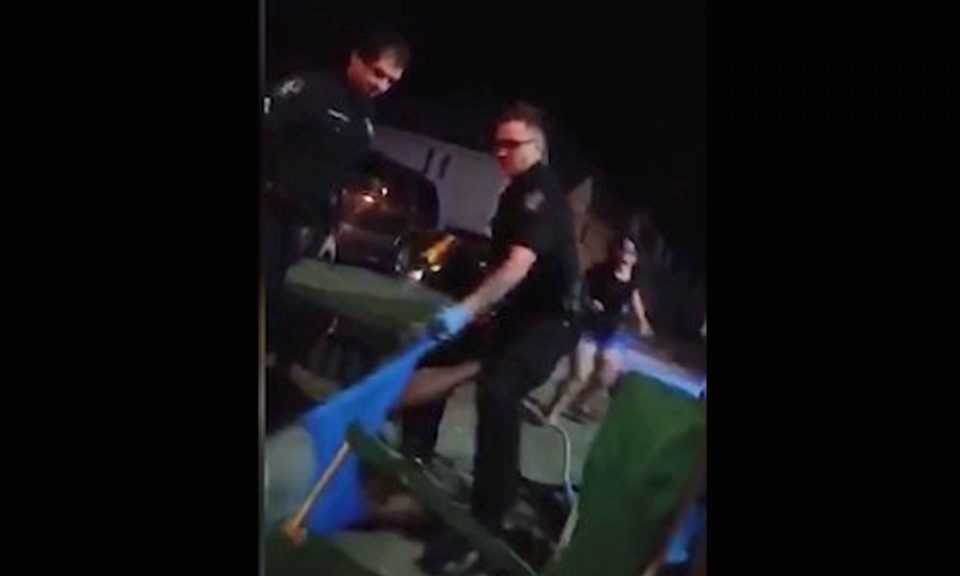 There is a serious problem when it comes to police dealing with people of color in the community. The disconnect between presumed innocence and use of force seems to be evident with frequent reports of a citizen being brutalized.
The latest incident to hit the news comes from the city of Monroe, Georgia, and a violent arrest that has led to the suspension of one officer at this time.
According to the Monroe Police Department Facebook page, officers were responding to a report of a loud, underage party in a neighborhood. However, when officers arrived on the scene, they apparently targeted Ivan Tory, a Black father sitting in a chair on his front porch.
By all accounts, Tory had nothing to do with the disturbance in the neighborhood, but something he said instigated an encounter with an unidentified Monroe police officer.
In a video recorded by Tory's wife Shanna, that encounter turned violent, and the officer using a Taser on her husband. In the video, an unidentified officer is heard to shout, "Move your f—ing hands or get tased," followed by, "Who's next? Who's next?"
The disturbing video shows Tory being dragged from his chair and the officer shocking him with a Taser multiple times. Shanna Tory told Fox 5 Atlanta that her husband was stunned with the Taser at least eight times. "They tased my husband half to death — he has heart issues — he's got a heart murmur. They could have killed him," she told the news outlet.
"That night Ivan Tory was arrested and charged with obstruction of justice by the police. His wife uploaded the video to Facebook, and now the Monroe Police Department is the latest law enforcement agency to have a public relations nightmare.
Monroe Police Chief R.W. Watts told Fox 5 Atlanta that the officer involved was a "good cop" but noted that he was young and had a lot to learn when dealing with the public.
As a result of his actions, the officer involved has been suspended without pay and will undergo remedial and corrective training for his actions that night.
Watts said the officer violated the department's code of conduct policy and an internal affairs investigation has also been initiated.
The video of the encounter can be seen below:
https://www.facebook.com/shannalovnmyboys.houston/videos/2371233889599439/