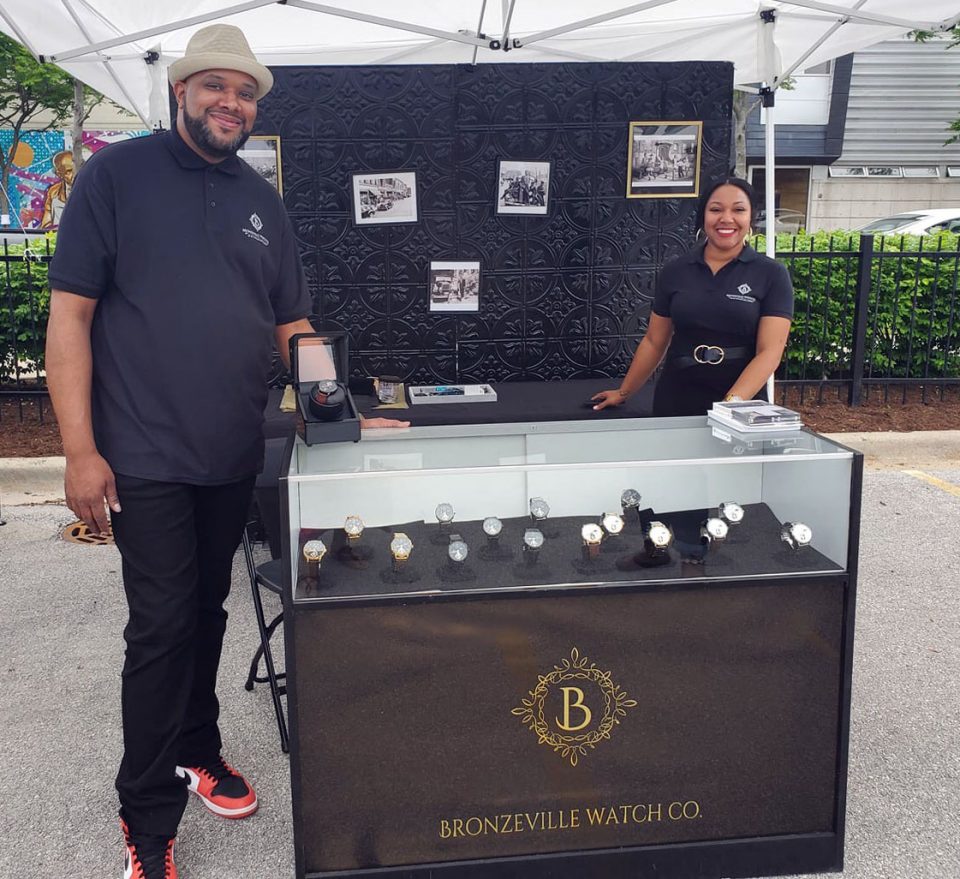 Terrell Scott Sr. understands the importance of  legacy and culture. He has taken this understanding and launched a business that puts the historic Bronzeville neighborhood of Chicago at the center of his passion. It is an expression of class and a nod to the value of Black entrepreneurs. Scott launched his line of watches at a pop-up during Bronzeville Summer Nights. His collection is called The Renaissance Collection. Rolling out spoke to Scott about The Bronzeville Watch Co. about entrepreneurship and why it's important to be on time and to be well dressed.
What prompted you to start this company?
I'm sort of a serial entrepreneur at heart but I had to choose an idea I felt confident in and focus on that one. I chose to focus on designing watches because I personally love watches and have always been intrigued by the watch movements.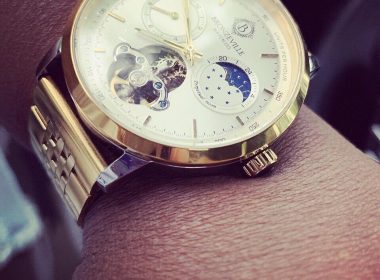 Why was it important for you to name the company after Bronzeville?
Born on the South Side of Chicago in Bronzeville, I wanted to pay homage to Bronzeville and its rich history of Black entrepreneurship, art, music, culture and family. During the great migration like many others my own elders moved here in search of a better life, better meaning and opportunity. I believe that we owe our ancestors, who made great sacrifices to continue this tradition of culture, family, support and Black entrepreneurship. Naming this company after this great legacy was important to me.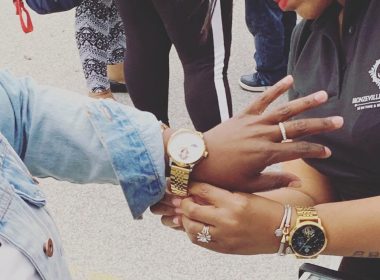 What does the tagline "Be on time. Be well dressed." mean to you?
I adapted the slogan "Be on time and be well dressed" from the brotherhood of Black jazz musicians, many in Chicago, who stood by three rules, actually. Those rules were: "Be on time. Be well dressed. Don't fall asleep on stage." I thought that the first two rules of the slogan held a meaning for me personally and fit the Bronzeville Watch brand. You will be on time and you will definitely be well dressed when wearing one these Time pieces. 
What have been some of your challenges thus far? 
Working with manufacturers for sure. That has been the most challenging. Financing your idea is also hard. Many people can't see your dream. The goal is to ensure that assembly happens right here on the South Side of Chicago in Bronzeville.
What makes your product different?
You're getting a watch that has personally been designed by an everyday watch fan. You won't just get a product from a major maker who's just slapped their name on some mass produced item. I've personally designed my watches and I take pride in that. That feels good.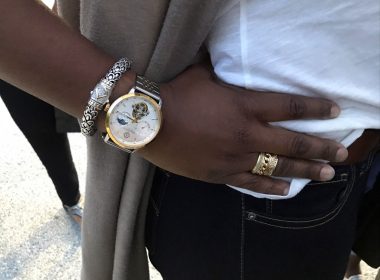 Where can people learn more about Bronzeville Watch Company?
Social media is the way to go in this day, of course, but you can always visit our website and join our mailing list too. Check out our Facebook and Instagram pages. Keeping people informed will be our priority moving forward for sure.