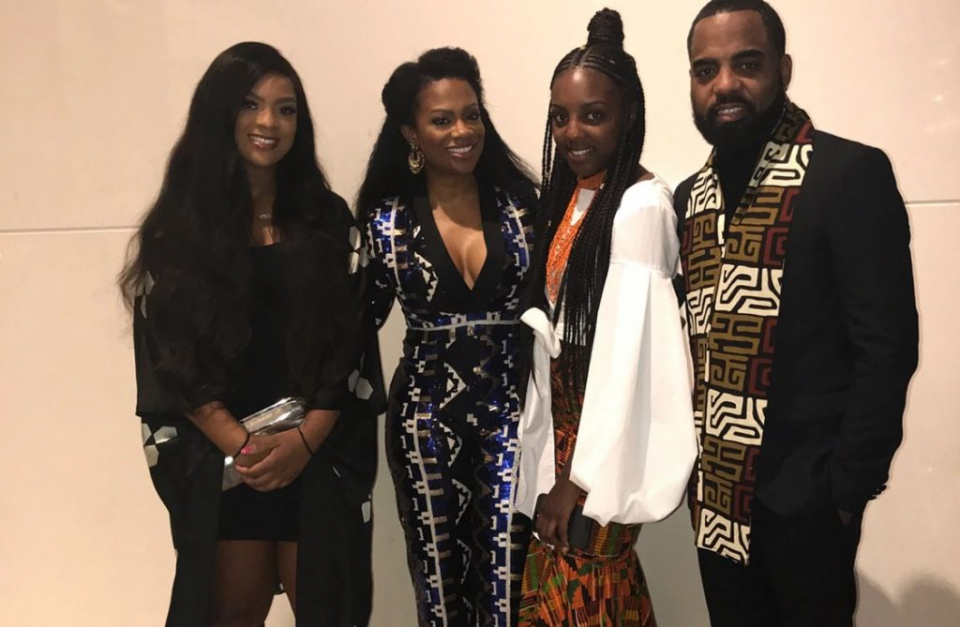 Kandi Burruss and Todd Tucker's daughter Kaela Tucker had the time of her life celebrating her 23rd birthday in New York with the "Real Housewives of Atlanta" stars.
Despite the fun she had, haters were quick to throw shade at Tucker's daughter as well as Burruss for allegedly not treating Kaela the way she treats her own daughter, Riley Burruss, which included Kandi Burruss buying Riley a luxury whip for her 16th birthday last year.
Burruss captioned the birthday post with this touching note: "One time for the Birthday Girl @kpt__ ! @acewellstucker refused to let us take this pic with just Kaela & I. 😂 #Funtimes."
Despite the fun, haters did make their way onto the scene, but Burruss' fans were there to provide the verbal smackdown.
One critic posted underneath the birthday pic: "Where's her new car and why isn't her hair done. You treat her differently than you treat your daughter and Todd allow you to. Be careful how you treat people, don't care how much money you have SMH."
https://www.instagram.com/p/By1bmGkg9xC/?utm_source=ig_embed
Another critic was just as tasteless when she said: "She a beautiful young lady. Y'all need to find somebody else to do her hair."
Burruss fans were quick to stomp out the noise, however, as a supporter wrote: "You have no idea what is done for her. She probably chooses to use her money in a different way. She's a grown woman, and she wears and looks the way she wants too. Always people with the same skin color. That's very rude and disrespectful. Just say Happy B'day and move on or say nothing at all! Not everyone wants to wear makeup, and half of you look like clowns with it on anyway. Mind the business that pays you!"
Another Burruss disciple added: "Do all of you ever get tired of jumping in this woman's comments every time she posts her daughters … accusing her of treating Kaela different than Riley? What do all of you know about their family dynamic besides "RHOA" and pictures? Relax. She probably already has a car, and she doesn't need makeup. The comments some of y' all make about children is so damn disgusting and tasteless."