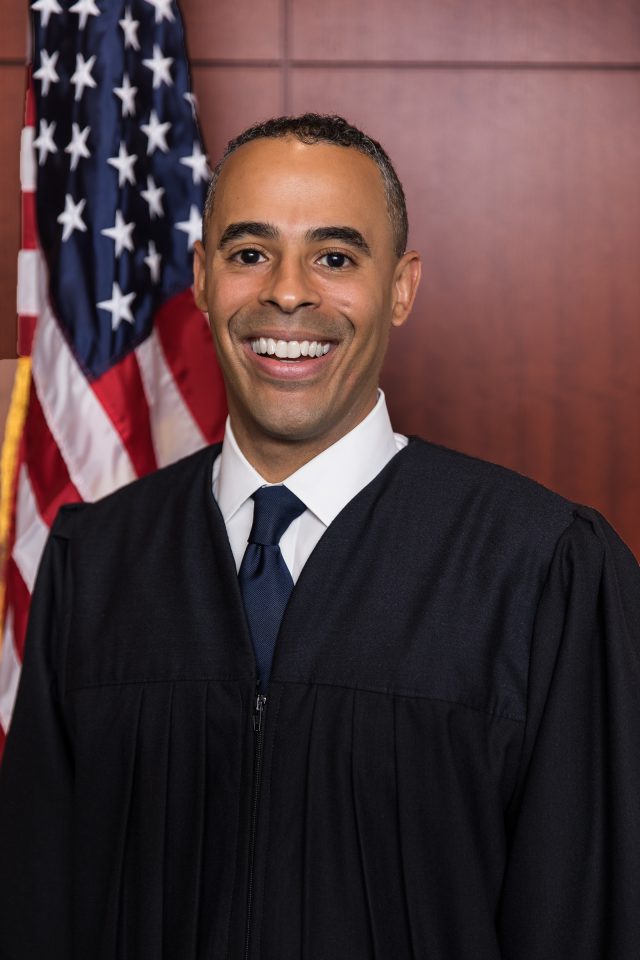 Christopher T. Portis serves as Chief Judge of the Municipal Court of Atlanta where he presides over the Housing & Code Enforcement Division. He is a graduate of Morehouse College and Regent University School of Law.  Prior to working in the municipal court, Judge Portis served both as a magistrate in Fulton County and as an attorney specializing in business and construction litigation. Judge Portis is a native Atlantan, a husband and the proud father of two sons. He continues to serve the community he loves through the Atlanta Bar Association, the Kiwanis Club, and regular volunteerism. Recently, the chief judge shared his philosophy on the justice system.
What attracted you to the legal profession?
The desire to serve and engage with others. Being an attorney afforded me the opportunity to assist individuals with some of the most difficult challenges that life can present.  Serving as someone's trusted legal counsel is one of the greatest honors.
Describe your legal experiences. What have been some of your most significant moments?
As a child, I knew I wanted to play an active role in government.  Growing up I always viewed lawyers as people who knew how to make change and help others. Early on, it was important to me to be the first lawyer in my family.
What qualities make for an effective lawyer?
Honesty; hard work; diligence; and an open mind to consider the perspective of others – most importantly adversaries.
What advice would you offer a law student just beginning his or her career?
Take your reputation and how others perceive you seriously. Be honest and straight forward; mean what you say and say what you mean. People will get over points of disagreement, but a reputation of dishonesty or mediocrity is difficult to overcome once it has been established.
 What is your philosophy on the legal justice system?
The justice system is an important part of the fabric of our society because it embodies notions of both fairness and accountability.  It is important to me that I do my part to reinforce these notions and reaffirm the public's confidence in the justice system.  No matter what, the public should always feel that the justice system is fair, accessible, and provides an opportunity to be heard, regardless of any outcome.
How do you stay current in your field?
[I] read everything I can.