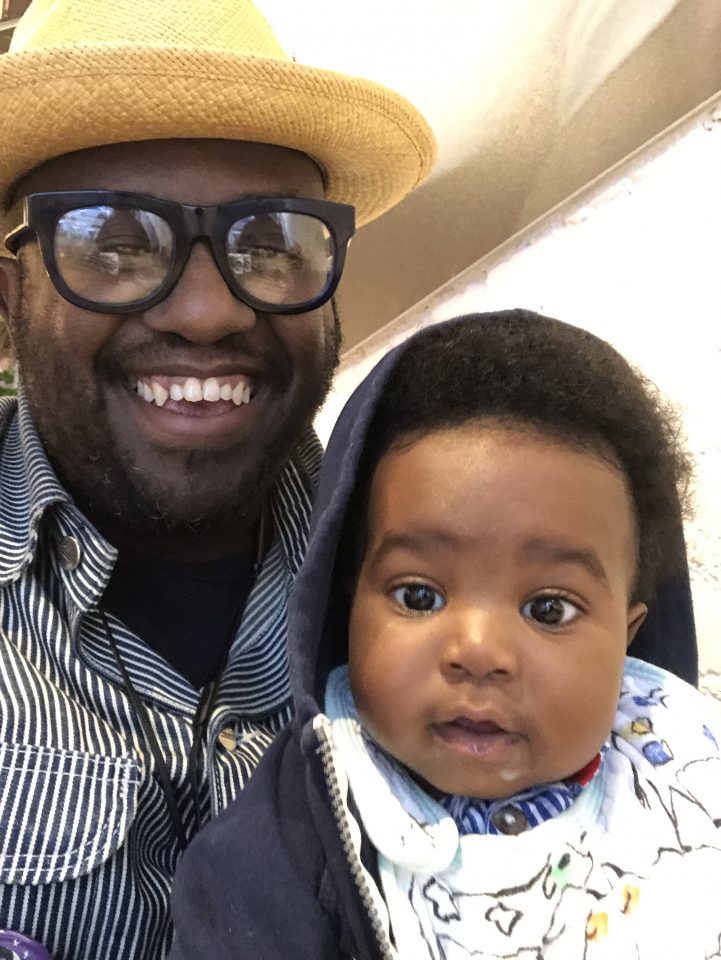 Adrian Franks and his son (Photo Provided)Adrian Franks is an artist, designer and UX creative director at iX, the experience design division of IBM Global Business Services. The Brooklyn, New York resident has to his credit productions for some of the world's biggest brands, including Toyota, Coca-Cola, AT&T, Bank of America, Ford, and more. When he isn't busy working on big projects, Franks enjoys reading, music, sports and spending time with his family. We spoke with Franks about fatherhood and legacy.
What legacy are you leaving for your children and the children of your community? 
… To my son Garvey and other kids around him, my legacy is that of empowerment through knowledge. My goal as a father and mentor is to show them the value of our rich history of Black people and how we contribute to the genesis of this country all the way to current pop culture.
Why is it important to expose children to education and valuable skills? 
Education is the skeleton key to many doors. It opens up opportunities unseen and unknown.
From a father's perspective, what two books would you recommend every child read?
The dictionary and anything by Richard Wright.
Which fatherhood experiences have taught you the most about yourself?
The fatherhood experience has taught me about enjoying the small moments like kid laughter, true innocence, and that most things are not that important compared to time spent with your family.
Why should you read every day? 
Reading is fundamental to learning. You pass on what you learn.
Name one life lesson that no one taught you, but should have.
It takes more than just being smart or talented to make it in this world. Your network is key to navigating this thing called life.
How important is keeping your word?
A man is nothing without his word. Keeping your word is something I was taught at a young age by my father. It's one of my core values.
When it comes to protecting yourself at all times, physically and mentally, what would you tell your children?
Well since my son is only seven months, this conversation will have to take place in about 10 months. However, I plan on creating videos that he can refer back to when he needs advice about things … from our history to how to protect yourself when you encounter the police.
Finish the sentence: Never give up on yourself because … 
Your lineage needs you.