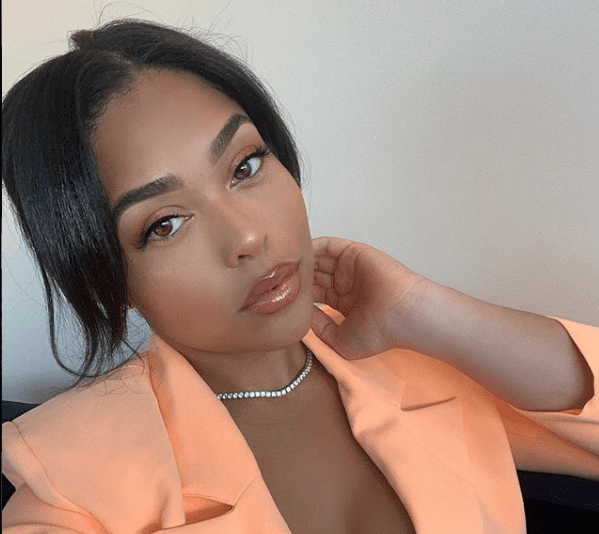 The Kardashians are keeping the fires stoked on the cheating scandal involving Khloe Kardashian's ex-boyfriend Tristan Thompson and Jordyn Woods by televising what went down.
On the season finale of "Keeping Up With the Kardashians," fans get their first in-depth look at the scandal as it was unfolding. The sisters huddle up on the phone after a friend informs Kim Kardashian of what transpired between Woods and Thompson.
Kim K. then immediately dialed up her sisters while eldest sibling Kourtney listened in person.
As has been reported ad nauseam, Woods admitted on Jada Pinkett Smith's "Red Table Talk" that she had imprudent intimate contact with Thompson during a party at his house and even stayed overnight. As the paparazzi were reportedly staking the house out, Woods claims that Thompson, 28, planted an unsuspecting goodbye kiss on her that others were able to see.
We know what transpired next. Khloe Kardashian, 34, initially blamed 21-year-old Woods for breaking up her family. But when a legion of urban fans began blasting Khloe K. with the Twitter hashtags #TeamJordynWoods and #FreeTristanThompson that both went viral, Khloe K reversed gears and appropriately blamed Thompson. Thompson, as most know, had already been caught flagrantly and sloppily cheating on Khloe K as she was about to give birth to their two children.
Woods was subsequently exiled from the Kardashian clan and forced to move back in with her family. But Woods' career rocketed into orbit in the aftermath of the scandal, much to the chagrin of the Kardashian-Jenner clan.
Will you watch the final episode of the season of KUWTK this Sunday? Check out the trailer below: