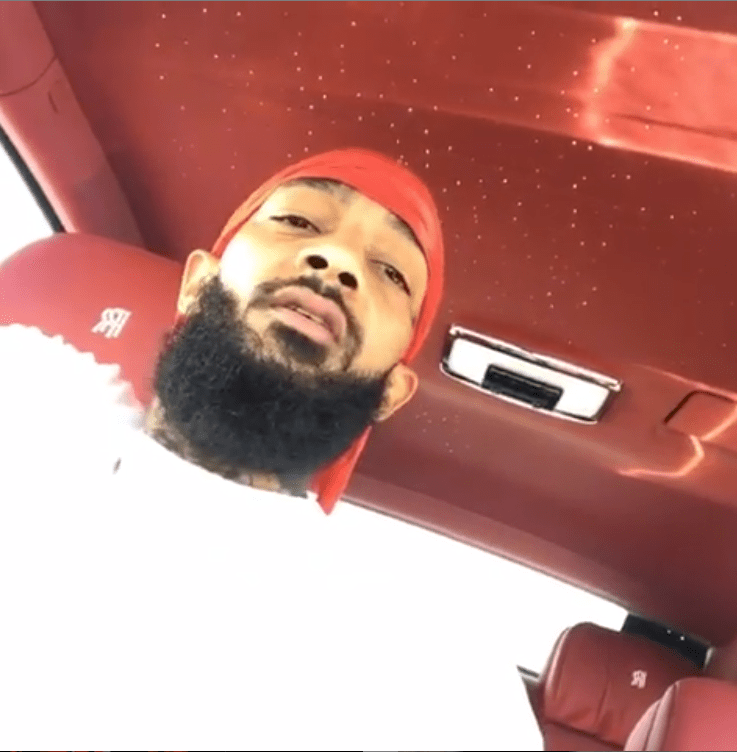 In a stroke of serendipity, the same weekend that Nipsey Hussle received a king's sendoff during the BET Awards in Los Angeles, his 10-year-old daughter also paid tribute to her late father at her recent elementary school graduation.
Emani Asghedom paid homage to her father, who was born Ermias Asghedom, as well as her mother Tanisha Foster, as she celebrated her graduation from elementary school.
"I want to begin by sharing my thankfulness for my mom for believing in me, and my dad, for always being there for me," Asghedom said, according to Page Six.
Fans shared photos on Instagram of Emani in her cap and gown and posing with her friends and family. Also in attendance was Nipsey's sister Samantha Smith, who currently has legal custody of Emani, and her half-brother Kross, whose mother is actress Lauren London.
https://www.instagram.com/p/BzCRFxTJDP0/
"Baby girl growing up," Smith penned in the comments section. Foster is currently fighting in court to regain custody of her daughter Emani from Nipsey's sister. Both women are scheduled to return to court in July.
As rolling out reported, Nipsey's family was on hand to receive his posthumous Humanitarian Award at the 2019 BET Awards on Sunday due to the late businessman and rapper's philanthropy and civic work in the community.