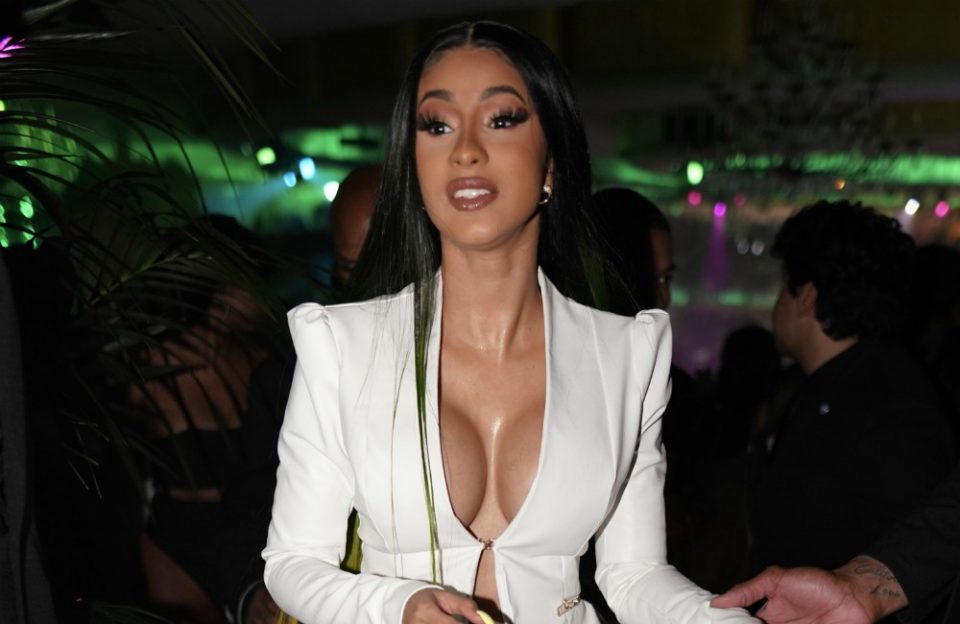 Turn down the thermometer and do not click on the video in front of your coworkers.
The latest Cardi B video will make you do double takes as the famously shameless and blunt rap queen dances nude in her latest video "Press," featuring a brigade of naked dancers that take artistic creativity to brow-sweating levels.
The new video dropped on Wednesday, June 26, 2019, and the rapper's fans sent her high praise on Twitter:
"THE VISUALS IN THE PRESS MV THOUGH !! SNAPPED, CARDI REALLY DONT NEED MORE PRESS !" one fan tweeted.
The video opens up provocatively enough, as the "Bartier Cardi" rapper passionately kisses a photogenic woman before the two engage in the type of polyamorous relationship (a so-called "throuple") that singer Willow Smith has discussed on "Red Table Talk."
A few scenes later, Cardi, 26, is seen heading to court for her past crimes, which is coincidental since she has just been indicted by a New York grand jury on 14 misdemeanor and felony charges for allegedly orchestrating a brawl at a strip club in Queens last year.
Then, Cardi strips completely naked and dances among a group of mannequins who are also without clothing.
The femme fatale takes aim at the nagging media in this eye-popping song and video. Remember, Cardi went after the founder of The Shade Room a few months back, blaming her and others for the bad press that she and husband Offset have been getting.
"Press, press, press, press, press/Cardi don't need more press/Kill 'em all, put them h—s to rest Walk in, bulletproof vest," she spits onto wax.
Check out the video in full on the next page (WARNING: NSFW)