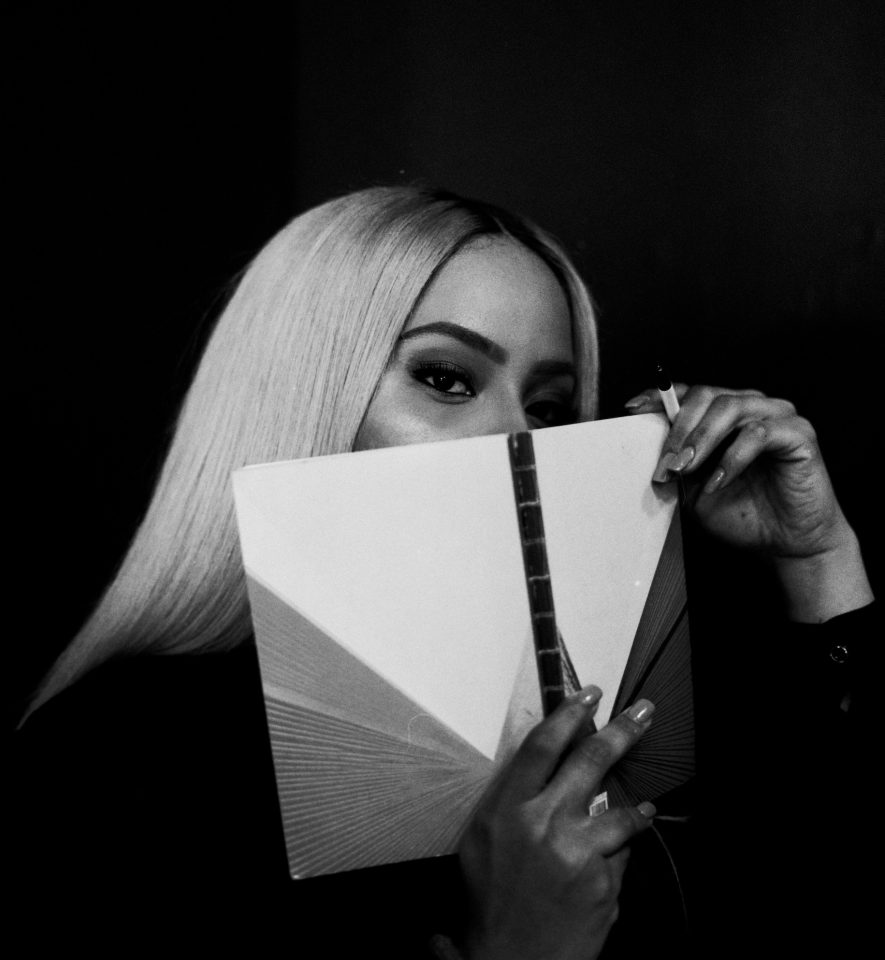 Singer Johari Noelle's wispy vocals are personal and stripped down to her truest self. The South Side of Chicago native grew up in a household in which she was surrounded by music and creativity was carefully cultivated. In 2016, her finely tuned musical skill earned her a spot as a finalist on Kelly Rowland's' "Chasing Destiny." Noelle has since released her EP, TYCSOL, and her career continues to blossom.
Rolling out spoke with the singer about her music and how she wants to affect the world.
Your sound is so refreshing and dynamic. How did you accomplish that?
I focused on pushing myself out of what was comfortable for me vocally to see where I could take it. There was a lot experimenting between what I wanted to say and how I wanted it to feel. The main intention behind my music was connection to myself and to the listeners.
You have been able to elevate your visibility in your career, specifically your appearance on Kelly Rowland's show "Chasing Destiny." How has this visibility helped?
Working with Kelly Rowland on the show was a great experience. I credit the experience on the show for the insight and knowledge that I gained. I attribute a lot of the recent visibility as an artist to this past year. I performed all over the city. I opened for Sir The Baptist, worked with Sofar sounds, and collaborated with artist and brands like Nike.
What is your goal when it comes to sharing your artistry?
My music is about getting out how I feel and being very present in that moment. I want people to know that they aren't alone in what they are feeling. I want you to feel peace and comfort. I want to create something that creates conversation or community through shared experiences. I'm reaching for humanity in my music.
Your EP, TYCSOL, feels like journal entries. Why is that the title, and why is it important for you to be so personal?
That's … what I wanted it to feel like. TYCSOL stands for "Things You Can't Say Out Loud." The title came to me after listening to my music. I noticed the pattern of me talking about things that I wanted to say but was never comfortable with it. I shared these songs with close friends and family. I realized many people connected to [them] and had similar feelings and experiences. It's important for me to embrace myself in a way that empowers me to feel each emotion and remain in touch with myself.
What's next for you?
I would like to give my listeners more music and visuals. The love I have received for my video "Too Much" and from this entire project, TYCSOL, has definitely inspired me to keep going.
Check out the video for "Too Much" below: