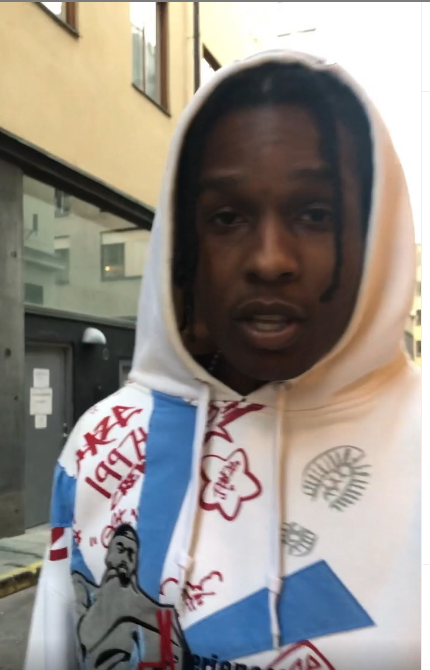 Officials in Stockholm have decided to keep rapper A$AP Rocky in "detainment" because prosecutors are fearful he will flee the country before they can complete their investigation on suspicion of assault, The Blast reports.
A$AP, 30, was arrested on July 3 after being involved in a street brawl following his performance at a festival in Stockholm. A$AP claims the men following his entourage hit his bodyguard with headphones, precipitating the beatdown of the men.
Born in Harlem as Rakim Mayers, A$AP is reportedly being held for another two weeks while the Swedish Prosecution Office completes its probe because "there is danger of escape and there is a risk that they can, on their own, destroy the investigation," The Blast reports. Officials know that A$AP was scheduled to headline the Wireless Festival in London on Saturday, July 6.
The assault charges against the A$AP's bodyguard were dropped and he was released on Wednesday, July 3.
A$AP's camp released two videos on Instagram of what they believe is proof that they did not instigate the street brawl. The video shows two men following A$AP's camp and A$AP's people pleading with them to walk in another direction.