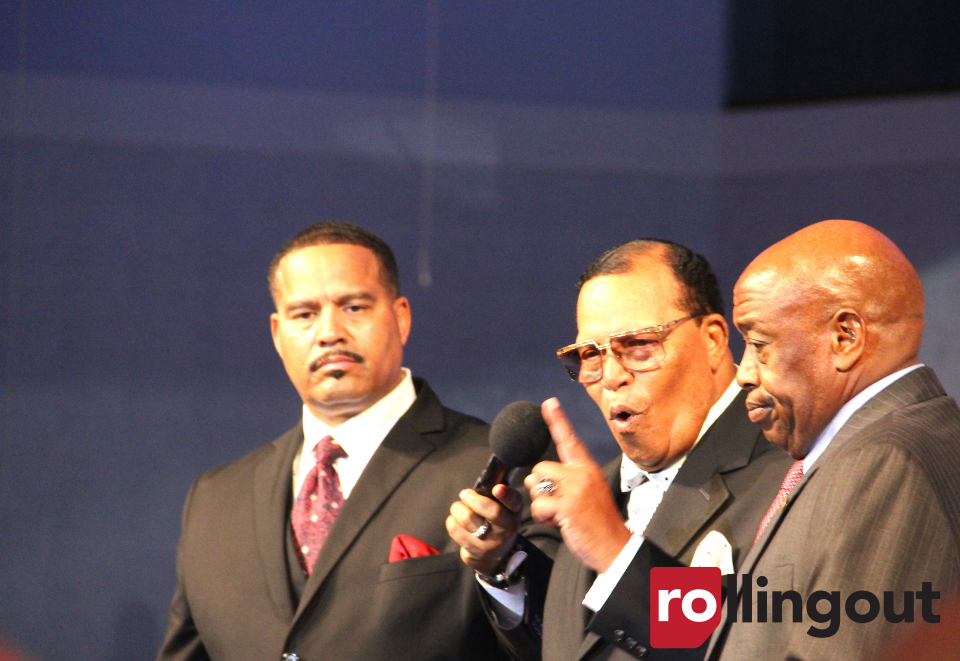 Min. Louis Farrakhan, the leader of the Nation of Islam, was kicked off Twitter after a 2018 tweet attributed to him was considered anti-Semitic and therefore violated Twitter's new rules about attacking religious groups.
On Tuesday, July 10, 2019, Twitter suspended Farrakhan's account just after releasing a description about "dehumanizing" language. Twitter is referring to this 2018 Twitter post to Farrakhan's more than 300K followers that incited outrage from his enemies, according to CNN:
"I'm not an anti-Semite. I'm anti-Termite."
Twitter describes its policy change in a blog post, according to Cable News Network:
"We create our rules to keep people safe on Twitter, and they continuously evolve to reflect the realities of the world we operate within. Our primary focus is on addressing the risks of offline harm, and research shows that dehumanizing language increases that risk. As a result, after months of conversations and feedback from the public, external experts and our own teams, we're expanding our rules against hateful conduct to include language that dehumanizes others based on religion. Starting today, we will require Tweets like these to be removed from Twitter when they're reported to us."
Farrakhan, 86, was also banished from Facebook in May 2019 for alleged incendiary rhetoric or "hate speech," according to Forbes magazine. But the charismatic minister returned after the NOI changed their FB page from "The Honorable Minister Louis Farrakhan" to "Supporters of the Honorable Louis Farrakhan."
Millions of Farrakhan supporters believe these social media giants are targeting their leader for the political views he has espoused for decades since Elijah Muhammad was alive and he was associated with the likes of Malcolm X, Adam Clayton Powell and Muhammad Ali.
Twitter is now taking its turn to address the multitude of Farrakhan detractors in a tweet on Tuesday.
I honestly never thought this would happen. pic.twitter.com/fyqw9Uxq7S

— benjamin kerstein 🇮🇱 (@benj_kerstein) July 9, 2019
Twitter said it was requiring Farrakhan to remove the 2018 tweet to his 341K followers. Once that tweet was deleted, Farrakhan's account was reactivated hours later, according to The Federalist.