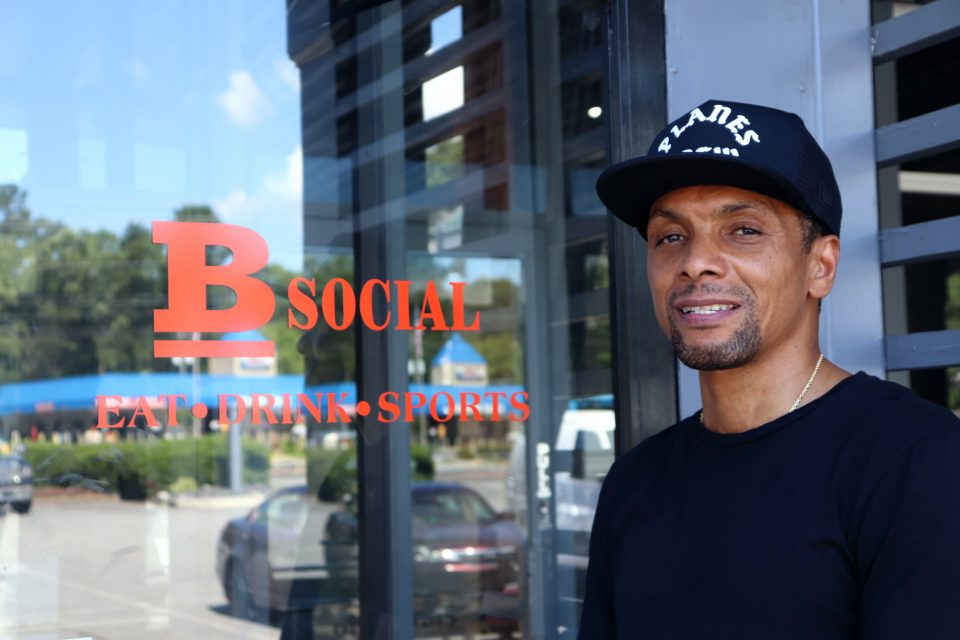 Nightlife, as we know it, has taken a major shift over the years. It has been reduced to social posting and sharing, along with costly entertainment and celebrity appearances rather than like-minded adults getting together to enjoy dancing, drinking and having a good time. Industry trailblazer Mark "Biddy" Barnes has been speaking out candidly about his disappointment with the nightlife shift and decided to put his money where his mouth is.
Barnes became a co-owner of B Social SupperClub in April 2019, which opened in Sandy Springs — about 20 miles north of downtown Atlanta — in November 2018.
Rolling out sat down with Barnes to discuss how he is using the venue to create a special nightlife experience for his clientele.
You have helped club owners around the city attract thousands to their respective venues. What led you to take on ownership of a club?
Honestly, I never wanted to be the owner of a club. As a promoter over the decades, I saw everything that goes into owning a club, and it is a lot of work — 10 times the responsibility than [that] of a promoter. From the outside, the club appears to generate a lot of money, but from the inside, it costs. The club has a life expectancy, and in order to take full advantage, you must stay on the cutting edge [of] being innovative and creative. Becoming a co-owner of B Social SupperClub was truly an unexpected opportunity. What started out as a consulting gig with the current owners transformed into a co-ownership deal.
What are some of the opportunities you are seizing in the nightlife and entertainment industry niche?
We are right outside of the [Atlanta] city limits in Sandy Springs. That makes for a great opportunity. I want to take the time to test some of our experiential concepts. For instance, we are infusing podcasting with live performances and conversation to bring entertainment to our guests. We have live bands and provide a platform for local artists to "feed the soul[s]" of our guests. Our Sundays have been called the "New York City playground."
How do you see what you are doing impacting the Atlanta entertainment and nightlife scene?
As Atlanta nightlife grew, so did the people and components of it. However, some people entered strictly for the profit, diluting the experiences and energy of the party. I like to create this visual for people. I could blindfold you, take you to five clubs in Atlanta, not telling you where we are. By the fifth club, you would feel as though you never left the first club because every place … was doing the same thing. I remember a time when parties were so different because they catered to your personality. The vibe of your crew was the vibe of your party. I want to continue to craft these unique experiences, starting right where I am.