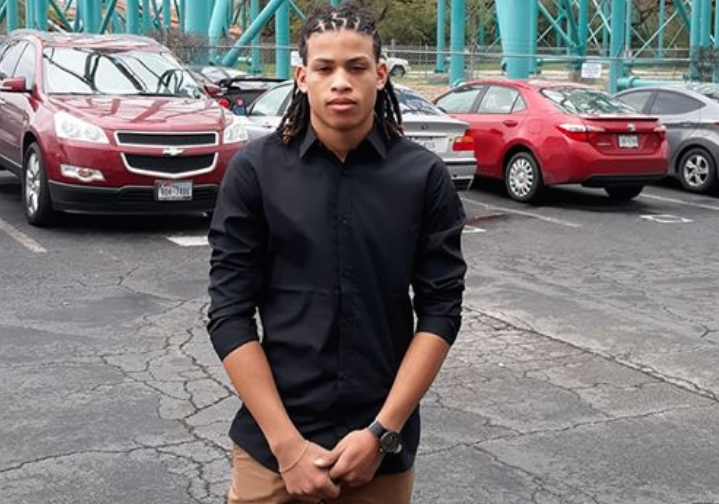 A Black teen was able to bounce back after being rejected for wearing his natural hair.
Kerion Washington, 17, of Fort Worth, Texas, wanted to find employment at Six Flags to earn extra money during the summer. However, Washington was denied the job because of his locs.
Washington's mother, Karis Washington, shared her story about the incident on her Facebook page.
"Took my son for an interview at Six Flags, he didn't get the job because he has locs," she wrote. "This was the first job he attempted to get. I spoke with the HR Supervisor and she said they gave him the opportunity to come back when he doesn't have dreads. She said dreads are not allowed, but he can have braids…and said they are (considered) an extreme hairstyle. She also went on and compared them to tattoos and piercings. I told her I read the grooming policy and it says your hair cannot hang more than two inches below your collar and two inches above your head including dreads, braids, etc. Nowhere did I read dreads are not allowed. Then she said she can see how I got confused, but dreads are not allowed."
The post eventually went viral and has been shared almost 20,000 times.
Days after the post went viral, Kerion Washington received an Instagram message from Corrie Caster, head of development for IMG Los Angeles, which represents models including Gigi and Bella Hadid, Kate Moss and Ashley Graham, according to The Dallas Morning News.
Caster referred Kerion and his mother to a local agent who is currently grooming him to become a model.
But Kerion's ordeal has shed light on hair discrimination nationwide. For centuries, companies and national organizations have been able to legally discriminate against Blacks over their choice of hair. But in 2017, the U.S. Army lifted a ban on locs and braids for women. And on July 6, California Gov. Gavin Newsom signed a bill that legally protects people in workplaces and K-12 public schools from discrimination based on their natural hair.
After Washington's story went viral, Six Flags changed its policy and now allows its employees to wear locs.