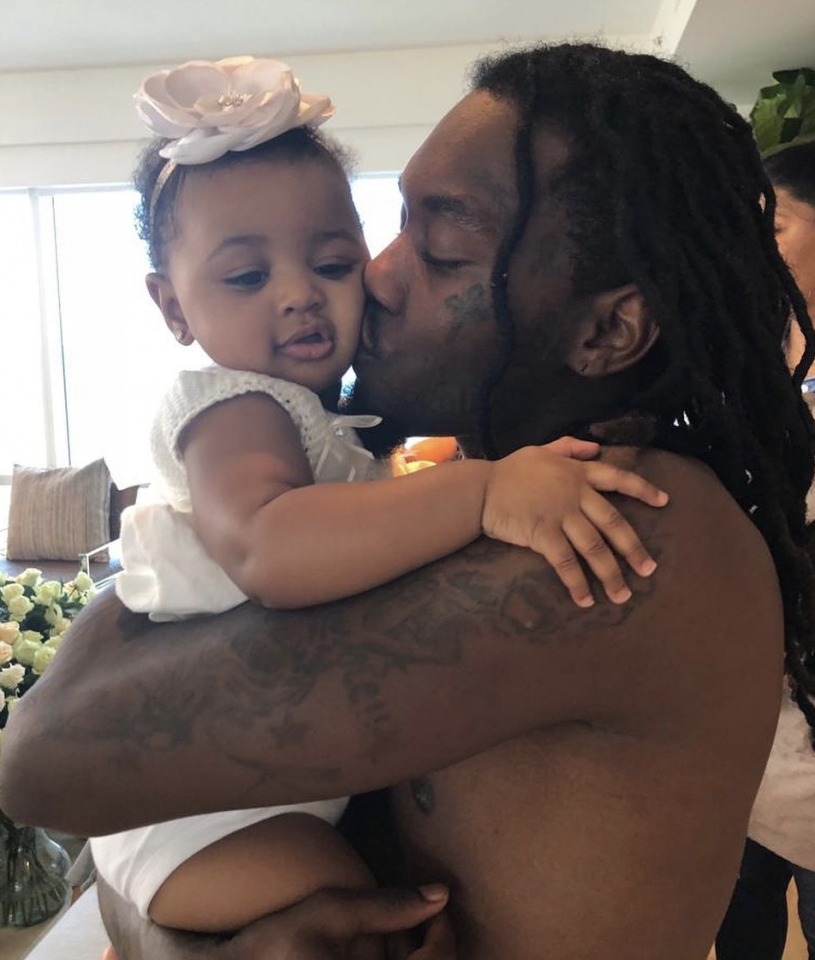 Offset is planning a "big party" for his daughter Kulture's first birthday.
The Migos rapper and his wife Cardi B welcomed their daughter Kulture Kiari into the world 12 months ago, and after the tot celebrated her first birthday on Wednesday, July 10, 2019, her father has now revealed he has plans in place for an impressive party.
Speaking to "Entertainment Tonight" at the 2019 ESPY Awards Wednesday night, he said: "I'm flying out there to New York right after I leave here. We got a big party this weekend, on Saturday.
"You just gotta see, it's gonna be everywhere. It's gonna be a big, big, big, big, big party, though. It's our first child together, so it's a big celebration."
Offset — who was joined at the sporting awards show by his Migos bandmates Quavo and Takeoff — is also father to sons Jordan and Kody and daughter Kalea from previous relationships.
The promise of an impressive party comes after "Bodak Yellow" hitmaker Cardi shared a picture of Kulture covering her in cake after they had a mini food fight to ring in the tot's big day.
Cardi had the sweet moment Kulture covered her in icing captured, and captioned the Instagram post: "Alittle quick 12 o clock turn up my baaaaaaaaaaaybeeeeeeeeeeeeeeeee…..Ok goodbye. (sic)"
And the "I Like It" rapper, 26, recently admitted she was planning to splash out $400,000 on Kulture's birthday.
She said: "Kulture birthday party no lie, I'm spending about $400,000. And it's like, damn! $400,000 for a birthday party? But that's because it's her first birthday party and s— costs!"
The couple also spent $100,000 on a special gift for Kulture's first birthday.
They commissioned celebrity jeweler Eliantte to create a pendant and chain inspired by her favorite TV show, 'Word Party', and the custom piece is made from diamonds, white gold, and colored enamel.