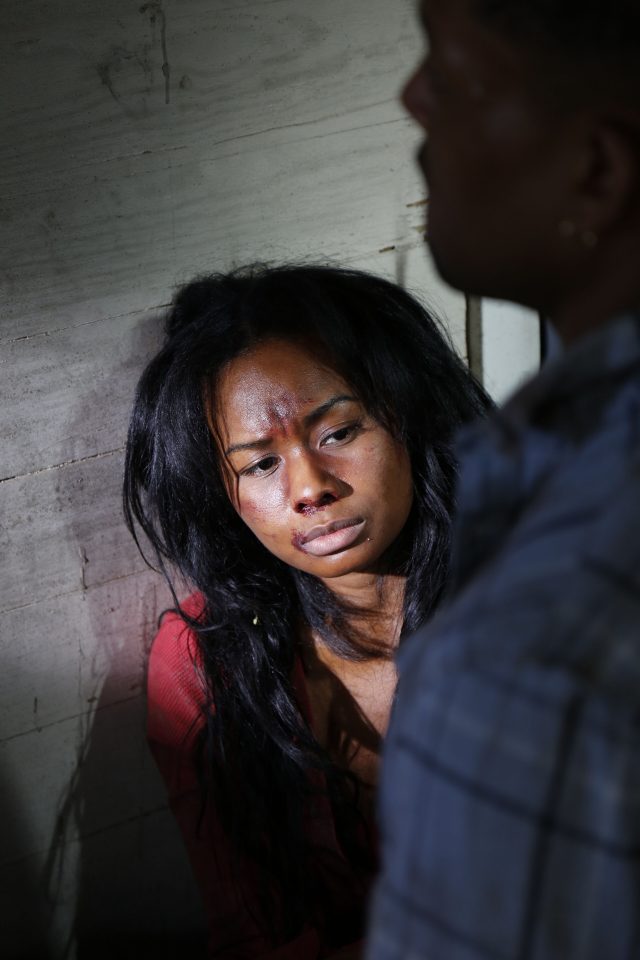 Chyna Layne brings light to domestic violence with her role in TV One's new film, "In Broad Daylight." Layne's character, Jordan Boudreaux, shows how victims suffer in silence as she struggles with being abused and abducted by her obsessed boyfriend, Steve (Curtis Hamilton, who previously played Dr. Dre in "Surviving Compton: Dre, Suge & Michel'le"). 
Recently, rolling out had the opportunity to speak with Layne about her new role. She shared how she prepared for the role and how her character brings more than awareness to victims. 
Explain how you prepared for this role. 
I got the script and I was amazed by Jordan's character. I was inspired by her. Immediately after I read the script, I was watching clips of women who had gone through really incredibly abusive and violent situations. I listened to 911 calls of women who experienced similar situations and I watched a few documentaries as well. Also, I am close to a couple of people who have gone through really tough situations with intimate partner violence. That really spiritually led me through Jordan's journey. 
Why do you feel women live in fear of letting their loved ones know they are in an abusive relationship? 
Because I think that women, and especially Black women, were often taught to protect everyone else first, so we put our feelings last. We put our safety last. Often what you find is roughly in the Black community is that we put racial issues before our own issues as women. I think that's something that's been generationally and systematically taught. It's not talked about enough and I'm glad that TV One is releasing movies about true crime and Black women who are in these situations where they're afraid to speak but then they wind up finding the courage to fight back.
Why is important for people to advocate for kids who live in a violent household?
It's so important for us I think really to not shield our children from what's happening in the world because I think that even at a young age as soon as they are able to talk, we have our kids on iPads before they can even walk. We have them playing with cellphones. It's important for them to learn how to call 911 and how to say something's not right. 
How will the audience empathize with your character?
Reading what Jordan was going through I realized in the past, [although] now I'm in a very loving relationship, but there were times when I was being verbally abused and I didn't realize it. … Abuse does not [always] start with a hit. Oftentimes, there are early signs and we don't recognize [like] someone saying "shut the f— up b—-" to us who we are supposed to be in a loving relationship with, [as] verbal abuse.
"In Broad Daylight" premieres tonight on TV One at 8 P.M. EST. Here's a sneak peek of tonight's premiere.