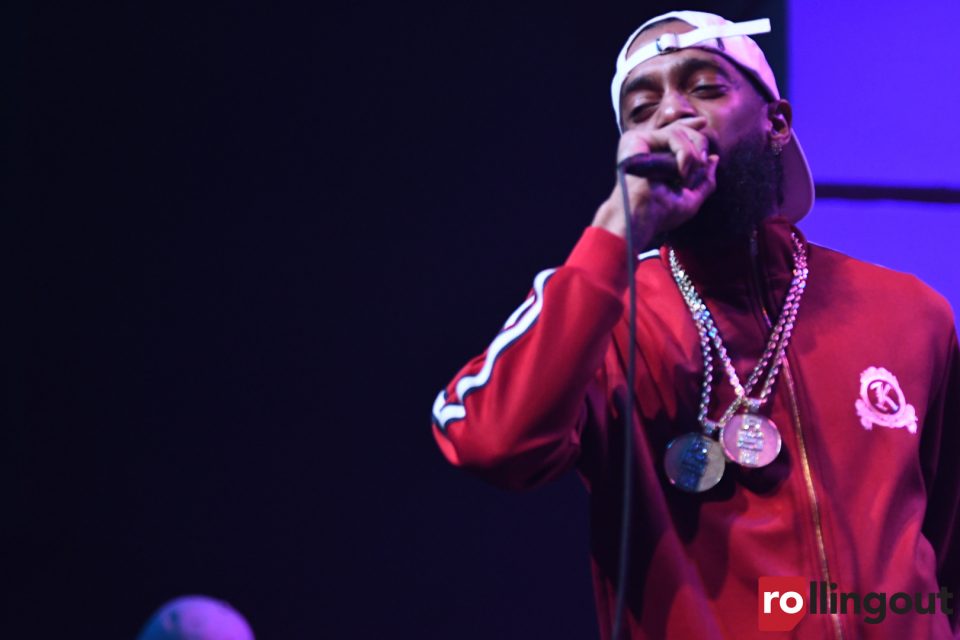 Revered rapper and entrepreneur Nipsey Hussle was the subject of an investigation by the Los Angeles Police Department and the L.A. City Attorney's Office before he was murdered, the media reports.
Hussle along with his brother, Samiel Asghedom, and associates owned The Marathon Clothing store and most of the plaza at the corner of Crenshaw Boulevard and Slauson Avenue in South Los Angeles. They were under surveillance by authorities investigating possible gang activity at the strip mall.
The New York Times said the LAPD confirmed to them The Marathon store was the central focus of the probe until Hussle was executed by a gunman on March 31, 2019. Hussle, who was born Ermias Asghedom, was 33 years old.
Eric Holder, 29, who allegedly has gang ties, has been charged with Hussle's murder and the attempted murder of two other people.
What specifically initiated the probe has not been revealed, according to TMZ. But the LAPD spokesperson admitted that cops made contact with some of Hussle's business partners in order to "mitigate some of those crime issues," according to the NYT.
This investigation reportedly had a negative impact on their revenue streams and almost cost Nipsey and his associates their businesses. But Nipsey's brother explained during the memorial at the Staples Center in April that they were able to raise the $2.5M to buy the lot from the owners.