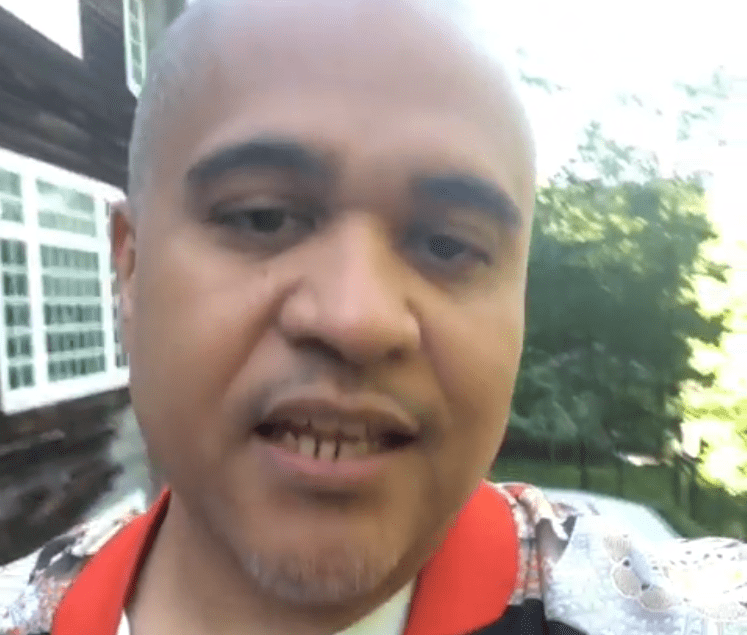 Former Murder Inc. label boss Irv Gotti stormed off the set of "Growing Up Hip Hop" after claiming the show's producers manufactured volatile situations after repeated warnings not to.
The final straw came as Gotti explained in a radio interview with Quincy Harris for 100.3 FM, that shows Gotti and former superstar rapper Ja Rule being barred from a New York nightclub. Rival rapper 50 Cent wasted no time leaking the clip on social media featuring Irv and Ja shouting outside a club while a security guard told them both to calm down.
Not only did Gotti call 50 Cent "Lucifer," but Gotti blamed "GUHH" producers for creating the embarrassing situation for him and Ja Rule.
Man Damn why y'all won't let us in,🤨50 told y'all not to let us in. LOL 😆🍾#lecheminduroi 🤨#bransoncognac pic.twitter.com/1bt7GH63mR

— 50cent (@50cent) July 19, 2019
"First of all, don't believe Lucifer … Curtis … the devil is the king of lies. So Lucifer perpetuates lies. He perpetuated that we couldn't get in SOBs."
Gotti blamed the producers and WE tv's "Growing Up Hip Hop."
"I haven't gotten turned away from a club in at least 20 years. So that had nothing to do with it. We were shooting a reality show … we were shooting 'Growing Up Hip Hop.' And the producers of 'Growing Up Hip Hop' did a bad thing. … I don't wanna be on 'Growing Up Hip Hop' no longer."
Gotti continued to steam, telling the radio host that he's no longer friends with some of the producers after he says they manufactured drama for ratings and clickbait material.
"I started off the series of 'Growing Up Hip Hop … I have great friends … had great friends in Datari Turner, Tara Long, even one of the producers Jennifer Gardner, Kim Osorio … they used to be my good friends. And I explained to them, 'Yo I'm doing great. I got millions of dollars. I don't wanna go on the show with my children and y'all perpetuate beef … made up beef.' "