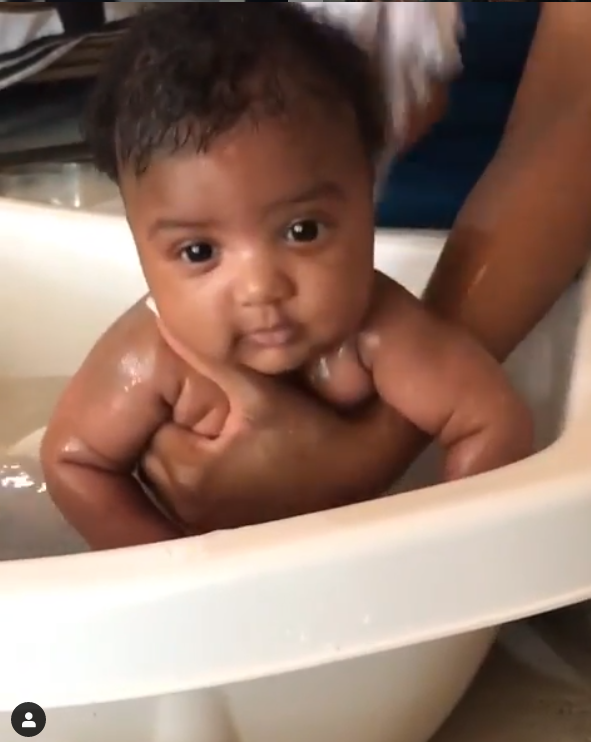 "Real Housewives of Atlanta" star Porsha Williams rekindled exciting possibility among her fanbase that she and ex-boyfriend Dennis McKinley are getting back together again after a round of new photos and videos.
Williams posted a photo of McKinley and her daughter, Pilar Jhena, playing and hanging out together at her house, which appears on the daughter's Instagram page that already has 202,000 followers.
This is the first time that Porsha's social media accounts have included McKinley since they reportedly broke up in June.
Many fans of Williams, who has nearly 5 million fans of her own, were definitely here for the photos illustrating the father showing the daughter some love:
One fan said: "I love watching my husband play with our girls. It's the best thing in the world💛💛," while another person exclaimed, "Another follower wrote: 'Thank u heavenly father, may this be permanent in Jesus name Amen Amen Amen."
A third person said "Love it!! and soon Pilar is going to take over that room with the toys," while a fourth person couldn't help but see this as a family. "He is one happy soul beautiful wife and daughter what more do you need ♥️"
Despite the relationship tumult that caused the dreams of a marriage to go dormant, fans still clamored for the photos of a father and his daughter. "How precious!!❤️😍 glad Daddy spends time with his Princess hope he'll never forgets his responsibilities be there for her all the time !!👍😍😍."
One person added: "@porsha4real a lil trick I used to keep my daughter's hair from rubbin off from blankets was…satin sheets/pillowcases?! I covered her tiny mattresses in large satin pillowcases til she could fit a bonnet?! 😘😍😘."