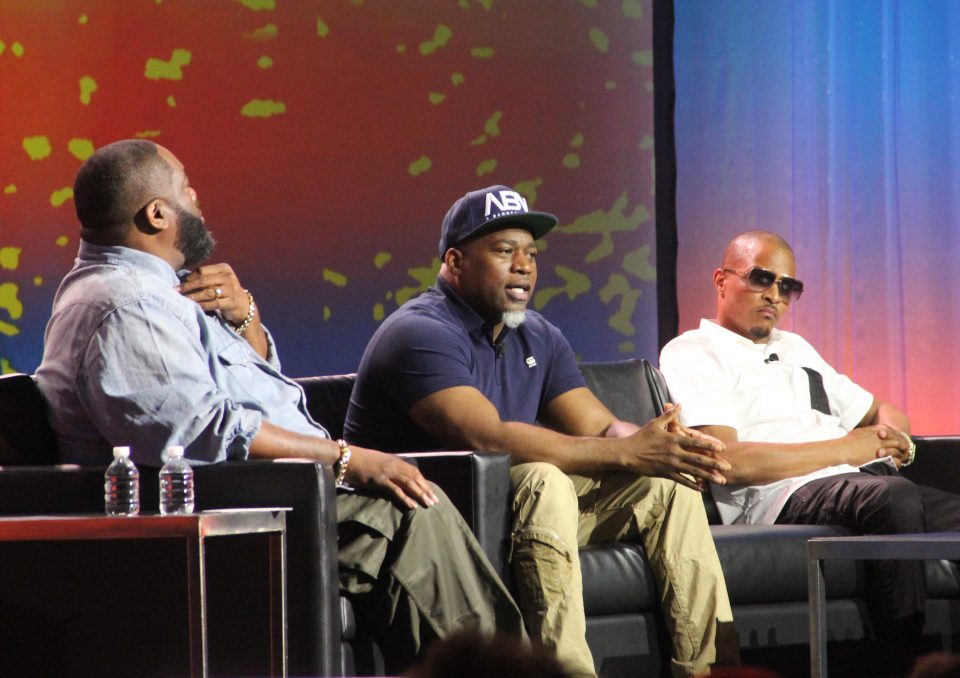 Three of the leading voices of hip-hop served as keynote speakers at ComplexCon Chicago. The event took place on the second day of the festival that highlights hip-hop culture, art, fashion and sneakers.
During a panel discussion held at McCormick Place titled "Take Over the Block," Killer Mike, T.I., and David Banner shared their thoughts on gentrification, Black empowerment, and the future of urban communities.
T.I. discussed strategies for stopping gentrification as it takes control of Atlanta. He shared a story about how his uncle inspired him to buy old homes and rehab them.
"When I signed my first record deal, my uncle asked me to give him $20,000," T.I. told the audience. "I gave my uncle $20,000 and I messed up the rest of the money. Months later, I was trying to figure out other streams of revenue and my uncle put me in his car and drove me to a house that was once a crack house. He told me that we bought this house, rehabbed it and put a family in it. It made me feel good to be able to fix some of the damage that I caused in the community."
David Banner told the audience that the community can only get better once its people get better. With his lecture series, he travels the country to encourage Black people to believe in themselves first.
"It's about [the] value of self," Banner said. "With the God Box lecture series, I try to teach our people that they are gods. In college, I learned that Black people created math and science. So why are some of our children thinking that math is hard? Our ancestors created math and science. They try to give credit to who created the pyramids to everyone except Black people."
Killer Mike echoed some of Banner's statement by discussing the trauma in Black communities.
"We have a problem in this country where poor people get treated like s—," Killer Mike said. "So what happens is that they treat one another like that. Human beings pass on the trauma that they get. I'm not hard on my people because I understand it's a learned behavior. And just like you learn a behavior, you can also unlearn it."
Following the discussion, which lasted about two hours, several audience members shared their thoughts.
"I think they all gave good answers to some of the problems that we face as Black people," Ashley Harris of St. Louis said. "This is my first time hearing them speak live and I definitely learned a lot. It makes me want to do more in my own community."